I Like Windows 7, I Swear!
It's come to my attention that after the above sections, it might sound like I'm bashing Windows Phone 7. This isn't necessarily my intention, but the truth is there in what I've written. Going into this review, I was thoroughly under the impression that I like WP7, but the more I write about it, the more I realize that it seems like I hate it. This is strange to me, but perhaps I'm only focusing on what's wrong and not what's good. Maybe I'm just afraid that if we aren't collectively critical of Windows Phone 7, it won't succeed as a mobile OS (which I'd love for it to do). Whatever the case, let's try to tip the scales a bit and talk about something that's good on WP7…
Keyboard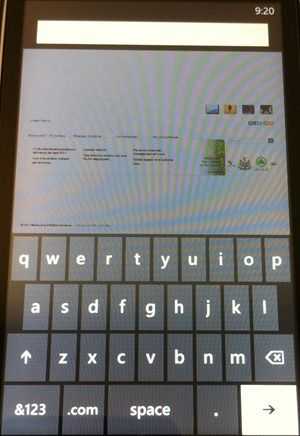 The keyboard on Windows Phone 7 is great. I might be of this opinion because it's similar to the iOS keyboard that I've been using for years, but whatever the case, I can enter text efficiently an accurately on it. Responsiveness is top-notch too. Auto-correct is there and it requires little thought (unlike Android's implementation, though 2.3 is improving!), and it's usually quite accurate.
Phone Functions (wait, this thing is a phone too?)
That's right, people can still call each other on phones these days and the HTC Surround is no exception. The dialer is pretty standard fare, and if you are like me, you'll scarcely touch it except for when responding to angry automated robots on the other end of a support call.
Thanks to easy Facebook integration, pretty much all of my friends were added to my phone book simply by logging in. Also thanks to Google integration, most of my Facebook friends were linked to their respective Google entries, giving me email and phone numbers for my contacts in one place which is nice.
Dialing people from the People hub is as easy as you'd guess, and as a bonus, you can pin people from the People hub to the start screen which gives you an icon which takes you right to their contact card to quickly call or text them. Sound quality during calls on the HTC Surround is par for the course.
Browser
Though its Internet Explorer branding might make you wince, WP7's browser works pretty well in terms of speed, even if it doesn't support flash as of this writing. It's quick for the most part, but sadly shares a lot of the compatibility issues that its desktop cousin has. It completely botches the Acid3 web standards test, so don't expect to be able to head to the desktop site of say, ticketmaster.com and be able to successfully navigate your way through purchasing a ticket on a Windows Phone 7's browser. You might just end up finding out that Internet Explorer Mobile isn't compatible with it and your night just might end up ruined because of it!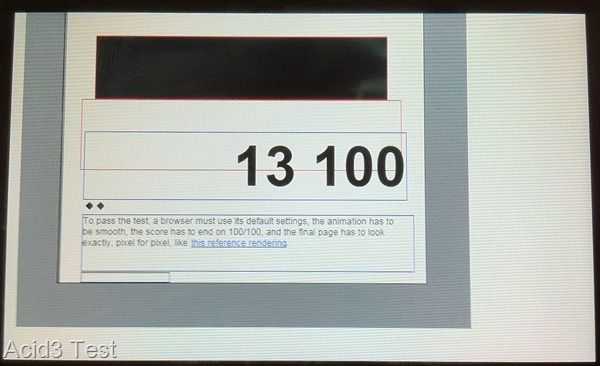 In fact, I wasn't even able to benchmark the javascript performance because the browser couldn't run the SunSpider benchmark properly. In anecdotal testing, the Surround's browser feels almost as fast as the iPhone 4 for most tasks, but falls short of any attempt of being a better browser thanks to it's poor compatibility.
The lack of compatibility and adherence to standards also means that many webapps that you might love to use (touch.facebook.com, twitter's mobile page, Google Reader, Google Docs, etc!) possibly won't render or run properly like they would in the browser of any iOS or Android phone.
Internet Explorer on Windows Phone 7 currently scores an embarrassing 17 points out of 400 possible points on the HTML5 bechmark at HTML5test.com. By comparison, Android 2.3's default browser scores 182 and Safari on iOS scores 206.