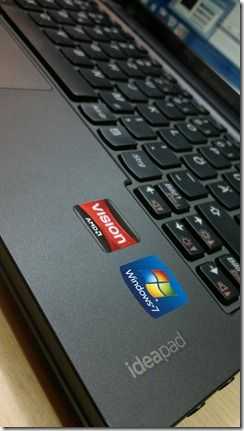 I took a step outside my usual 10 inch, 1KG  zone today by buying an 11.6 inch notebook. I explain the reasons in an earlier post so I wont go over it again but suffice to say, there are good reasons for buying it.
I'll be writing more about the device in relation to the AMD Brazos platform and its suitability for ultra mobile work and I'll also be covering the device in a video-editing-related post. On that topic though, be aware that the video below was shot on a Nokia N8 phone and edited and rendered on the S205 in 720p
So far I'm impressed with the build quality, screen and keyboard (all very, very important) but not so impressed with the E-350 CPU performance. I expected more.
I'll be doing more testing over the next few days so watch out for my review notes and impressions soon. In the meantime, enjoy the video.
Lenovo S205 Specifications:
AMD E-350 (Zacate APU)
4GB RAM
500Gb hard drive
11.6 inch 13666×768 screen
3x USB2.0, HDMI, VGA, headphone, mic connectors.
Bluetooth 2.1+EDR. Wifi b/g/n
Windows Home Premium
Battery capacity – 48Wh
Weight 1465gm
Price: 399 Euros (Germany)