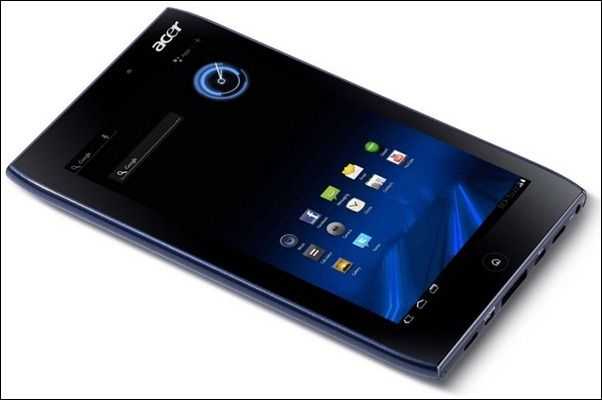 Acer's 7-inch Iconia Tab A100 should be available for purchase in early August, according to Engadget.
The Iconia A100 looks like it will be the first 7-inch Honeycomb tablet to hit the market, come August. It's also bringing a rather attractive price along with it – $300.
Engadget doesn't specify whether the information, which they obtained from an email sent to retail partners, indicates if the $300 price point is for the WiFi-only version of the A100, nor does it specify which capacity will be associated with that price.
I'm guessing that $300 will be for a WiFi-only version of the A100 at its lowest-offered capacity, which should be 16GB, if the capacities available with the A500 are anything to go by.
Unfortunately, it looks like the A100 lacks a full-sized USB port, which is one of the big advantages of the 10-inch A500. Still, the A500 has been pretty well received so far, so perhaps it'll make due even without such convenient USB connectivity.
I still don't know why the device has a physical home button when Honeycomb has a software home button….
You can find full specifications, links, photos, and more at the Acer Iconia A100 tracking page in our mobile product database.