Performance Testing
Running performance test suites gives you a benchmark with which to roughly compare against other devices.
PCMark7

Acer Aspire S3 PCMark7:1967
Samsung 900X1B PCMark7: 2508
Asus UX21 PCMark7: 3358
Cinebench 11.5 CPU test (2 core)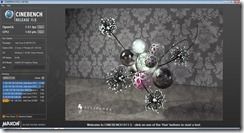 Acer Aspire S3 (Core i5): 1.63
Samsung 900X1B (Core i3):  1.25
ASUS UX21 (Core i7): 2.11
Cinebench OpenGL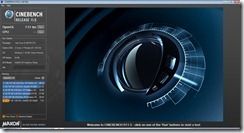 Acer Aspire S3: 7.51 fps
3DMark06

Acer Aspire S3 (Core i5): 2784 3DMarks
Samsung 900X1b (Core i3): 2373 3DMarks
ASUS UX21 (Core i7): 3182 3DMarks
Installed Software
Acer have certainly been open to pre-installed software deals with the Aspire S3. It's loaded with games and demo software that really doesn't need to be there. There are also some useful programs too.  The Deep Sleep Manager allows one to switch between 2 and 6 hours of quick-standby availability. The Acer Updater handles drivers. eRecovery Management allows the recovery partition to be burnt to disk and it also offers a checkpointing system that can be used to roll back drivers and software. There's a Video Quality Enhancement tool that we haven't tested, a DLNA program (Clear.fi) and a separate backup manager which can image the drive and back up files.
Battery Life
There's no single battery life figure for a device that can operate in so many different scenarios. The battery drain figures range from 3W (the minimum we could get out of screen-off idle) through to over 30W in full-load scenarios but we've done a lot of tests, watched a lot of 'perfmon' graphs and have come up with the following for you.
Internet Radio (battery saving mode, screen off, clean system) – Average 6W drain = 5.6 hours
Web-based work. Wifi-on. Screen-on 40% – Average 9W drain = 4 hours
Average office working scenario – balanced mode, apps and web = 10w : up to 4 hours
Gaming and other high-performance activities = 20-25W drain = 1.5 – 2 hours
The S3 isn't very impressive when it comes to battery life figures and of all the quality issues that could be taken into consideration with the S3 the battery life is likely to be the most significant. The hard disk appears to be adding 0.4-0.5W to the overall drain and the slower disk activities prevent the device from going to a low power state as quick as an SSD-based device might. There's also a background drain that's a little higher than most Ultrabooks. The screen can take 4.3W at max brightness so be careful to keep the screen brightness down as much as possible when working on battery.
Our battery was showing a full capacity of 36.4Wh ; slightly under the 37.7Wh theoretical capacity. [Info from CPUID Hardware Monitor]
For the weight, Acer should have been able to squeeze in a higher capacity battery.
Heat / Noise
The Acer S3 has a fan that comes on earlier than we've seen with the Samsung Series 9 and ASUS UX31/UX21 devices. There's no motor noise but air-rush exiting the rear port is perceptible. At normal office working loads it should not be a problem. When doing high-power work the fan can ramp up but this is expected. The fan does an acceptable job of keeping the device cool at high loads. Intel Turbo Boost averages 2.2Ghz under high load and after a gaming test we could only detect heat across the back of the device. In normal operating modes there's no issues with heat on the top of bottom of the device.
Recovery
ASUS do not include recovery disks but there is a recovery partition on the hard drive.
Stability
We saw no stability issues during the one-week test period.
Support Ultrabooknews and detailed reviews.
You'll find a Facebook 'Like', Twitter and Google +1 buttons below. Please take the time to promote us if you feel this review was useful. It helps us to keep standards high.
Target Customer
The Acer S3 will appeal to anyone looking to step into the Ultrabook category although in terms of mobility, the S3 may not be the best choice. Students and other mobile types wanting a relatively powerful lightweight laptop will have to be a little careful of the ruggedness of a a device with a spinning hard drive. As a general home laptop the Acer S3 is a little expensive considering the other slightly heavier options out there but it's certainly a stylish one. As a good value business laptop though the Acer S3 could find its best audience due to the full-size HDMI port and weight.   It's a stylish statement in a meeting room, has plenty of storage for corporate apps and data and is powerful enough to replace a desktop PC for the average office suite. It makes a sensible hot-desking solution. For mobile photographers and videographers we can't recommend this as the best Ultrabook choice. The hard disk does provide storage and the SD card slot is useful but the screen is not up to scratch for any serious work in that area. For writers the Acer S3 offers some interesting points. The keyboard isn't bad and the battery life suffices for a 6hr typing session, there's little to no noise and indoors where the screen brightness can be turned down, the colour balance and contrast is good enough.  For others, the Acer S3 offers a good slice of Ultrabook for a good price.
Summary
The Acer Aspire S3 Ultrabook is an honest device that doesn't pull any nasty surprises during usage. Although the screen, keyboard, disk and battery life could be better, there's nothing that goes against the grain here. The price is right, especially if you value an the Turbo-capable Core i5 CPU and storage space. We suspect Acer will be able to fight price battles well during the first half of 2012 so look out for bargains. As we said above, the Acer S3 is not top of the class but it's a good slice of Ultrabook for a good price.
Thoughts on full SSD version of the Acer S3
There's a 240GB SSD version of the Acer S3 available and although we haven't tested it, we can imagine it boosts the Acer S3 experience by quite a bit. Of course the screen and keyboard won't be fixed but boot times, software startup times, battery life and general performance scores should even rise a bit. It will be more rugged and slightly quieter too. The SSD version in Europe is, however, costing some €400 more than the hard drive version which we find a little excessive. A full SSD version at €999 would be worth considering so watch those prices!
Images
You can find a large gallery of Acer S3 images in the gallery hosted over at UMPCPortal.
Support Ultrabooknews and our detailed Ultrabook Reviews.
You'll find a Facebook 'Like', Twitter and Google +1 buttons below. Please take the time to promote us if you feel this review was useful. For more 'contact and connect' see this info page.
Thanks to 'MorganMobile', an Ultrabooknews reader for letting us borrow his Acer S3 for this review.
Pages: 1 2