I've had a great, although not exactly easy 2 weeks away from the desk for the Christmas period and I'm relieved to see that there wasn't much in the way of Ultrabook news that I missed. In fact, the only real news was the availability, competitive pricing and interesting  specification information for the Samsung NP530 13" Ultrabook that I discovered just minutes before Christmas Day. The Verge has a tip on a potential 14" HP Spectre Envy Ultrabook too but there's really no information on that yet.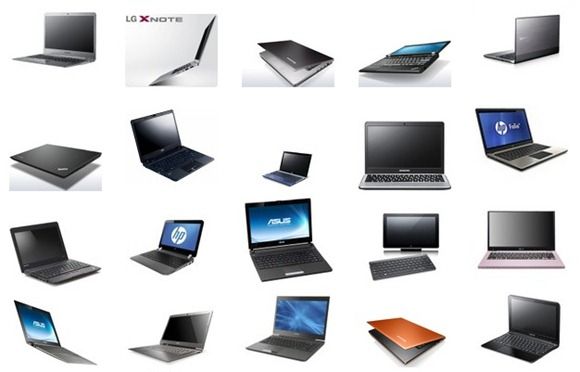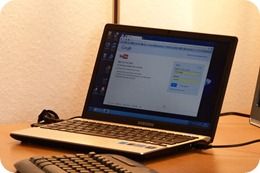 One of the most interesting Ultrabook related topics for me though was my testing of a budget-level 1.4KG notebook – the Samsung NP350 which has turned out to be a pleasant surprise and an important price benchmark for Ultrabooks. For a pre-tax price of around $570 dollars I've got a device that has the same weight, processing performance and battery life as an Ultrabook.  Only the SSD is missing but that  can be added in for about $170. With a full set of ports, Intel Wi-Di, good keyboard, touchpad and a matt screen, the NP350 has proved good enough that I'm taking it to CES next week as my mobile workstation. I knew there was something about the NP350 when I looked at it as a potential Ultrabook alternative back in September last year!
Although the US pricing doesn't appear to be too competitive, in the UK, where I bought it, the price comes in at half the price of an Ultrabook. You can get a Core i5 version, which will have more CPU performance than an Ultrabook, for $699 right now. If you're thinking of waiting until Ivy Bridge Ultrabooks appear in the second half of 2012, I recommend this as a great stop-gap.
You'll also want to be tuning in to CES-related coverage next week as not only will you see new Sandy Bridge Ultrabooks but you'll start to hear about Ivy Bridge models and timelines too.
Many commentators are calling 2012 the year of the Ultrabook and while I'm not a great fan of a year of anything, I do believe that even if you ignore the 'Ultrabook' expression, we'll see one of the biggest changes in the laptop industry that we've seen since they started going mobile with Wi-Fi.  The crude way of putting it would be to call 2012 the year of the sealed-unit. To the consumer it means thinner, lighter devices. The the manufacturer it means lower-costs, shorter production lines, lower shipping and storage costs and less support costs. When you add Windows 8, Metro applications, Smart Connect, SSD, Wi-Di, Thunderbolt, USB3.0 and big gains in efficiency across the laptop range, it adds up to be an exciting year. If we reach Christmas 2012 and the term 'Ultrabook' is still in use then Intel's marketing teams will deserve a pat on the back.
Whatever happens, CES is likely to be a high-point for Ultrabooks in 2012. I'll be there [thanks to Intel who are supporting our coverage with sponsorship] from next Saturday and have a full program of event coverage. My new reporting kit will get a good work-out.
A mobile reporting kit is important to many in the media world but over the years I've always tried to test various arrays of low-weight and high-mobility kit. From an $1100 pre-netbook in 2007 to a set of kit that included just a phone and a tablet. This year I step up my game by moving from phone-based HD video to a new camera. My kit-list, for those that are interested, will be detailed on UMPCPortal later today. The NP350 will be at the heart of my text-input and video editing process. I'll let you know how that goes after the show.
Enjoy 2012 and may your ultra-light computing wishes come true!