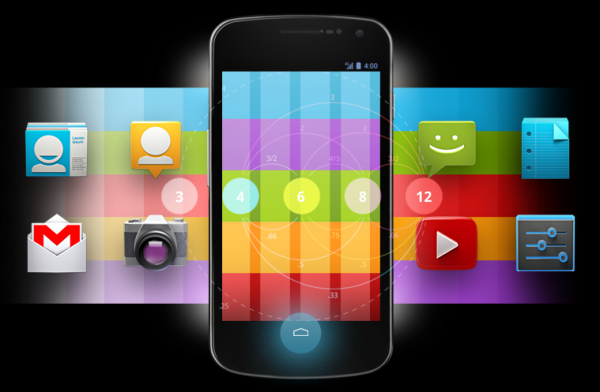 As a long time UMPC (Ultra Mobile PC) user, having a single device that could function as a mobile companion and a desktop computer has been a long time dream. For years I used Sony's excellent UX180 UMPC to facilitate this sort of usage, but cramming a full desktop OS into a handheld package was not a solution that could work for the mainstream. Trying to scale from big to small proved to be difficult for battery life and control schemes. In the end the UMPC never reached out of the niche category. The dream, however, has lived on.
Could Android 4.0 Ice Cream Sandwich be the OS that not only bridges the gap between smartphone and tablet, but also extends to the desktop?
It seems that scaling from small to large may be a better approach for the computer-as-a-desktop paradigm, as is evident from this video demonstrating such usage with a Galaxy Nexus hooked up to a large monitor, wireless keyboard and trackpad:
httpv://www.youtube.com/watch?v=_–zcmqIyRI
If the demonstration above isn't a compelling look at where the future of mobile computing could lead, I don't know what is!
Seeing this really reawakens that dream of having a single device that can scale gracefully across multiple use-cases. Chippy calls this sort of multiple-scenario functionality 'High Dynamic Range Computing' (HDRC); among other challenges, he warns that the industry may resist supporting HDRC because they want us to continue to purchase multiple devices instead of just one.
The author of the video makes a great point — this is already a pretty good experience, but it's rarely even touted as a feature of the platform (maybe that's some of the resistance coming into play).
We've seen similar multi-scenario computing with Android devices before. The Motorola Atrix has an optional 'lapdock' which gives the user a large screen and full keyboard, and even a full build of Linux Firefox to use. Alternatively, the Atrix could be hooked up to a dock with HDMI output for use with a full monitor. Though less broad in scope, Asus is leading the way with the 'smartbooks' form-factor by offering detachable keyboards to their line of Transformer tablets.
If Google started to push this sort of usage, they could give all Android users HDRC functionality which would provide a productive environment when the device is hooked up to the right peripherals. It seems like all of the core functionality is already built into Android. Google could get an important upper-hand on Apple with this strategy as Apple would likely shy away from this sort of power-user feature.
What's your take on HDRC with Android devices? Is this something you'd like to see further developed, or would you rather keep your productivity and your smartphone consumption separate?