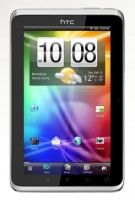 I never owned one of these myself, and a serious hamper to its viability is the fact that the stylus is sold separately and often goes for $80 at various online outlets. It launched with Gingerbread, but has since received an Android 3.0 Honeycomb update. Talk of it ever receiving an Ice Cream Sandwhich (ICS) update has been, what I would call, less than reliable. I have only played briefly with an HTC Flyer at a local Best Buy. What I saw was sufficient, and a basic memo pad app was included. Chippy's, on the other hand, has a much more robust experience with the Flyer to determine if it is the right device for you. The HTC Flyer is available at significant discounts from its original MSRP, and might be a good device for someone to dip their toes in the waters of digital inking without paying an arm-and-a-leg to run the experiment.
This is my Old Faithful. It seems strange to use that label to refer to a product that has only been on the market since about last November. But when people ask if there is an Android Tablet that does digital ink well, I feel comfortable pointing to this device. It was my main note-taking device at work for a few months before I felt impeded by the inability to easily take my Microsoft OneNote notebooks with me to meetings. The Thinkpad worked well for me, but it also require me to work a little to allow that level of productivity. But it does offer a LOT of options for taking notes, and so if you are not hard-wired into Microsoft OneNote, it is a very viable option. The ThinkPad Tablet pretty much takes any app available in the Google Play Store that can do digital ink, most of which are mediocre, and turns them into very competent apps via the use of the active-digitizer and stylus. For commentary and recommendations on those apps, turn to our ThinkPad Tablet Series Part IV, where we cover productivity apps and digitial inking on the ThinkPad Tablet.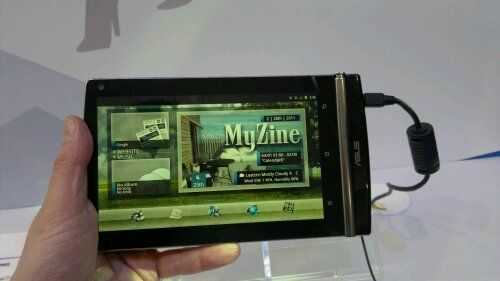 Not yet available for purchase, some of the biggest buzz out of CES and MWC earlier this year was about the Asus Memo which is promising to deliver a quad-core, ICS experience with an active digitizer for less than $250. A most disappointing rumor is that the stylus and active digitizer are being dropped from the US version, which might mean having to seek an imported version to be able to ink most effectively. Part of me says that I will believe it when I see it. The other part of me says that as soon as I do see it, I am buying it. I have not owned any of the Asus Android tablets that have been available since last year, nor have I used an Asus TabletPC or ultra mobile PC when they were on the market. But everything I hear and see concerning Asus' Android tablets has been positive. If anyone has the ability to deliver on a good digital inking experience in Android, it might just be Asus. One final note; Asus and the Memo design are supposedly tapped to be converted to Google's Nexus Tablet. In that case, all of this might be off the table and there may not be an inking device from Asus at all.