When a new product category comes to Medion, you know it's gone mainstream. Medion, a Lenovo company, is headquartered in Germany and focuses on good value technology, some of which is exclusively sold through large retailers such as Aldi. Netbooks broke into Aldi in 2008 where 20,000 boxes could be shifted in a matter of hours.  Ultrabooks could do the same.
Big customers like Aldi are big business for Medion, but only when the time is right. The Medion Akoya S4211 could mean that the time is right.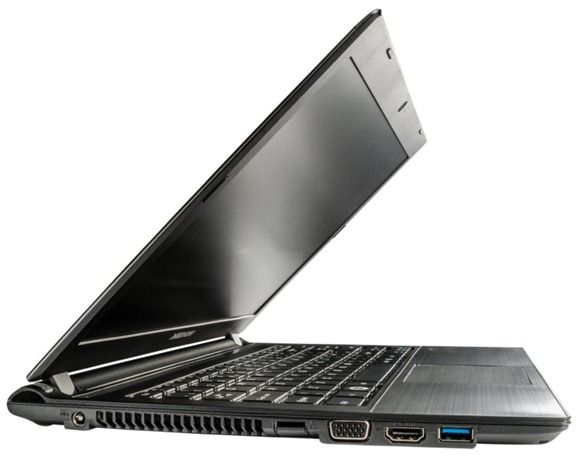 Checking the IFA highlights page at Medion I can see the Akoya S4211 which is very close to an Ultrabook and something I haven't seen before. Core i3 Sandy Bridge is offered with a 500GB standard HDD at 1.9KG and 21mm thick. 549 Euros is the price and it's available now. Only a Hybrid HDD would be needed to make this an Ultrabook and an upgrade to Ivy Bridge would make it a very interesting proposition. I don't expect Medion to reveal everything without an IFA fanfare so holding back an Ivy Bridge Ultrabook version of this for an Aldi launch would make a lot of sense. A €599 Core i3 Ivy Bridge Ultrabook would be something to talk about.
Note that battery is replaceable and that the DVD drive on this can be swapped for an additional battery for 'up to' 9hr battery life.
The Akoya S4611 was teased in April this year but it hasn't been seen yet so perhaps this one got put on the back burner.
We'll be on the look-out for this next week.