Performance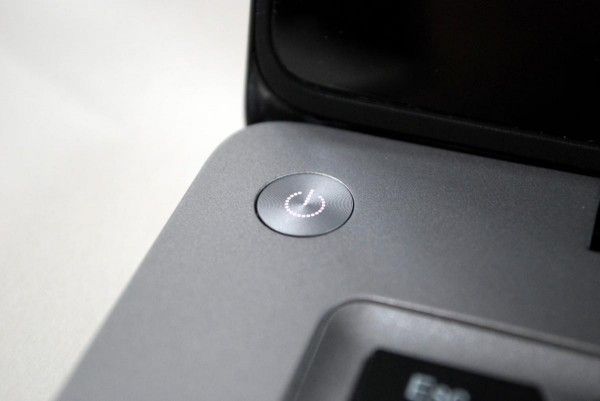 I'm happy to say that the hybrid-hard drive-equipped U310 has speedy boot times. From a boot/sleep perspective, there seems to be no noticeable difference in speed between an SSD and an HHD; the U310 feels just like the SSD-equipped Asus UX31E in this regard.
Boot: 17 seconds
Sleep (standby): 5.5 seconds
Wake (from standby): 2.5 seconds
Shutdown: 17 seconds
Full Restart: 32 seconds
Running performance test suitess gives you a benchmark with which to roughly compare against other devices. Tests done with U310 plugged-in and set to default 'High Performance' mode, unless otherwise specified.
Battery Life
Running the Battery Eater 'classic' test, which pushes the CPU to full-throttle until the battery dies, resulted in an elapsed time of 3 hours and 15 minutes. This test was performed with the 'Balanced' windows option customized to a typical battery-saving profile (ie: most options set to 'maximum power saving'). Screen was brightness set to 50% with WiFi on.
Battery eater attempts to give the minimum run-time of the battery by running the CPU at 100% until the battery runs out. This 3 hours and 15 minutes is close to the lowest run-time you'll see on the U310 even during graphically intense tasks (with this power profile that is) — this is a pretty solid figure. Standard unplugged usage (WiFi web browsing, music listening, word-processing, etc.) will probably see around 6 hours of useful battery life on the U310 Ultrabook.
Gaming
Thanks to Ivy Bridge's integrated HD4000 graphics, the U310 sees impressive performance across a number of relatively modern games. If you're a Steam-user, expect all the classic Source-based games to run very well: Half-Life 2, Team Fortress 2, Left 4 Dead, Left 4 Dead 2, Day of Defeat and more all run excellently on the U310. Even at maximum settings, Left 4 Dead 2 managed a playable 20 FPS. Pare the settings back a bit and you'll have a consistent 30 FPS+ experience for these games.
Don't expect HD4000 on the U310 to run the latest graphical blockbusters at full settings, but it easily handles some of the most popular PC games released in recent years.
See 6 Great Game Recommendations for Ultrabooks Here
PCMark7

Other PCMark7 Ultrabook results (SB = Sandy Bridge, IB = Ivy Bridge):
CineBench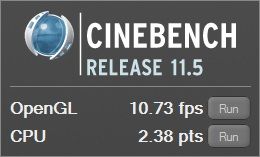 Other Cinebench Ultrabook results:
Crystal Disk Mark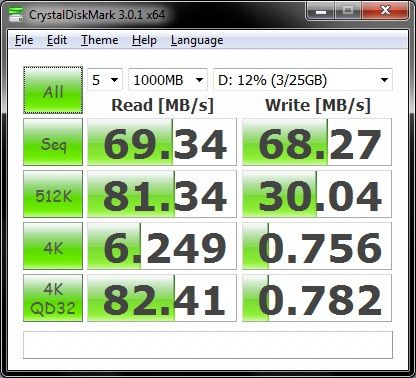 Crystal Disk Mark yielded some interesting results, likely because of the hybrid hard drive configuration which pairs a 420GB standard HDD with a 24GB SSD for extra performance through Intel Rapid Start and Intel Smart Response. According to Crystal Disk Mark, the HDD portion is faster than the SSD portion, sometimes by a wide margin; this is not an intuitive result. Assuming these results are accurate (HHDs are relatively new and Crystal Disk Mark might not be the most useful benchmark for them) I would reccomend that U310 owners not store anything in the SSD section; let Intel Smart Response do its job and automatically cache and assist the HDD when needed.
Support Ultrabook News and Detailed Reviews
You'll find a Facebook 'Like', Twitter Share, Google +1 and other buttons at the top of this article. Please take the time to promote us if you feel this review was useful. It helps us to keep standards high.