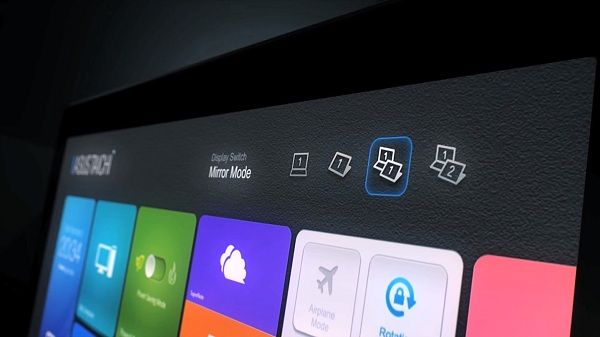 Asus has prepared a full device assault to coincide with the launch of Windows 8. Tomorrow at 2PM EST the company will be unveiling their Windows 8 lineup at their Windows 8 touch teaser site. Though Asus is trying to tease the identity of the lineup (see icons below with no names) a quick look into the website source reveals the names of these devices: TaiChi, Transformer Book, Zenbook Touch, Vivo Book, and Vivo Tab (not that we couldn't have guessed before!) [there's also an AIO touchscreen desktop but that doesn't really concern us!].

Asus has a teaser video up and is expected to reveal full details of the devices tomorrow.
It's unclear exactly why Asus is teasing these as all of them have been announced to some extent before. Likely they just want to drum up some hype.
The three Ultrabooks are the TaiChi, Transformer Book, and Zenbook Touch. We're betting that the Zenbook Touch will be the UX21A with touchscreen that Asus confirmed way back at IDF. Maybe they'll launch a 13″ version as well with the UX31A? TaiChi details have been in our Ultrabook database for a while now, and it seems like there will be an 11.6″ TaiChi 21, and a 13.3″ TaiChi 31 (both dual-screen 1080p!)
Known Transformer Book details are in the database as well (I think I'm most excited for this one personally). We've heard hardly anything since the original announcement though we do have one photo of the Transformer Book to share from this video (Italian):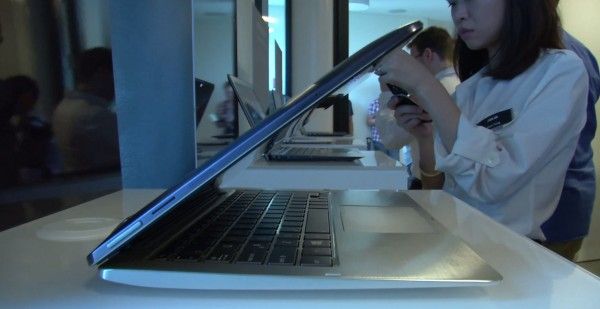 For the Vivo line, Asus have done it again with complete confusion about naming. First there's the Vivo Tab which is powered by Atom Clover Trail. This seems to be a slate tablet with an optional keyboard dock. Then there's the Vivo Tab RT which is the same except it will run Windows 8 RT on an unknown ARM processor and platform (though signs point to Qualcomm or Nvidia). The Vivobook is less straight cut… it is a standard laptop style device with a touchscreen. It seems there will be both a non-Ultrabook Core i3 version (possibly called the X202 or S200) which will be priced at $599 and an Ultrabook version, the S400, priced at $699.
Scratch that… maybe it is good that Asus is re-revealing these devices; their first attempts built confusion rather than anticipation! Stop back tomorrow and hopefully Asus will clear all of this up!
All of these devices are expected to have a release date, alongside Windows 8, of October 26th. Come tomorrow Asus could offer pre-orders.