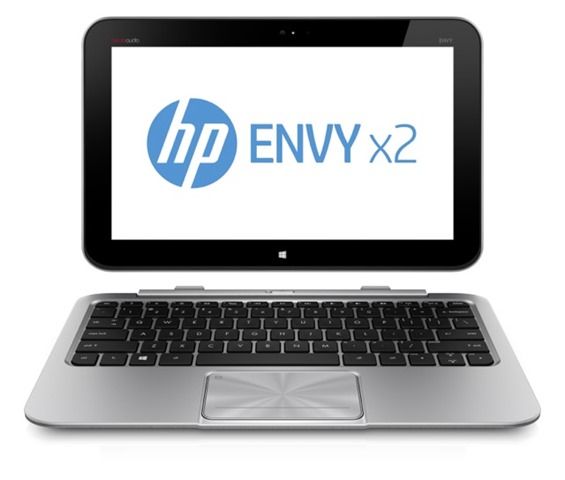 Surface is out and the reviews are in. Most reviewers seem impressed; Many worry about the  lack of apps.
From tomorrow you'll be able to fill that app-gap with a product sector that I'm more excited about than a Chromebook on ARM, a Nexus 7 3G or a convertible Ultrabook.
Atom-based PCs don't exactly bring up images of advanced computing but since the netbooks died a few important things have happened. A very new and very advanced power engine, a new operating system and a break-out from the rather restrictive specifications, prices constraints and designs of the simple netbook category.
You'll see fast SSDs and higher resolution touchscreens and sensors of course but you'll also see new levels of battery life, or should I say, a new dynamic range.
Always-on (or AOAC, Connected Standby in Windows 8 speak) is not quite confirmed in my mind yet but I think it's there, or at least very close. Where an efficient netbook or laptop was able to idle down to a minimum of about 3-4W with the screen off, that 3W will change to just a few hundred milliwatts. It helps the always-on scenario but it also helps to get the system down to the lowest levels of power consumption between tasks.  The dual 1.5 (1.8Ghz Turbo) cores will help push some interesting, perhaps class leading-per-weight, tablet performance. Importantly, the tablets built around this technology will come in  at just 1.5lb for 10 or even 11.6 inch devices. Given all of this the price is going to be high.
Ultrabook convertibles will be more expensive though and they have a problem that will damage their reviews. We've already seen reviews of the Dell XPS 12 and Toshiba U920t pointing out that in tablet mode, these convertibles don't cut it. Tablet-only variants of these Core-based PCs will also come in at weighty 1KG due to thermal and battery sizing requirements. They won't idle down like CloverTrail too. For that, you'll have to wait for Haswell.
All this has me wondering why Microsoft want to release a Core i5-based Surface Pro. They should wait for next-gen Core (Haswell) or higher-end Atom, both coming later in 2013.
The first CloverTrail laptop/dockable hits the German market tomorrow and I'm extremely tempted to go out and pick it up. HP's Envy X2 impressed me at IDF (video below) and I want to see if it really can extend from sofa-tablet to mobile content creation companion with longer battery life than my 5-6hr Toshiba Z830 Ultrabook. That device rarely joins me on the sofa but, I have to admit, works as my home desktop.
I'm not changing my predictions for new devices across the Win 8 range. I believe RT will stumble. I believe Core-based Ultrabook convertibles will be too heavy. Even the dockable Core-based tablets will have issues until Hawell comes along.
I wish I didn't have to use the 'Atom' word because it doesn't help convey the message that I think mobile laptops with Clover Trail, Windows 8 and touch will be the first true smartbooks and will have the biggest dynamic range (of use cases) of any product category.