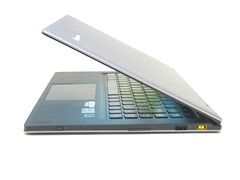 The Verge have published a nice piece about what's coming to the Ultrabook scene later in 2013. We've already reported on the Touchscreen and WiDi requirement (and what it really means) but via an interview with Kirk Skaugen we're given a few more interesting statements. The biggest of which is a confirmation that Connected Standby is coming.
All-day battery life on Windows-based PCs has been a promise for years but Kirk says that Intel really means it this time. Given the huge, huge step that Atom Clovertrail on Windows 8 has made over the previous generation with Windows 7, it's highly likely that it will happen, at least in moderate usage scenarios.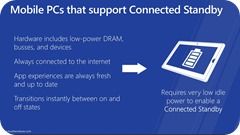 Intel finally mentions Connected Standby too. Although The Verge doesn't seem to have grasped exactly what that means (likening it to Power Nap on OSX when it's actually a truly always-on state – more info here) they at least get Intel to say the words we wanted to hear. This is great news. So great that you have to wonder how it might affect H1 2013 sales when people start to realize what's coming.
There's a little bit of news about WiDi 3.5 too as Miracast support will be rolled up into the specification making it much more interoperable. We're also expecting WiDi Pro to allow collaboration too.
Head over to The Verge and make sure you read through some of the comments too. Haswell Ultrabooks are estimated to launch around the Computex timeframe (beginning of June) with first availability in July/August, effectively echoing the Ultrabook 2012 timeline.