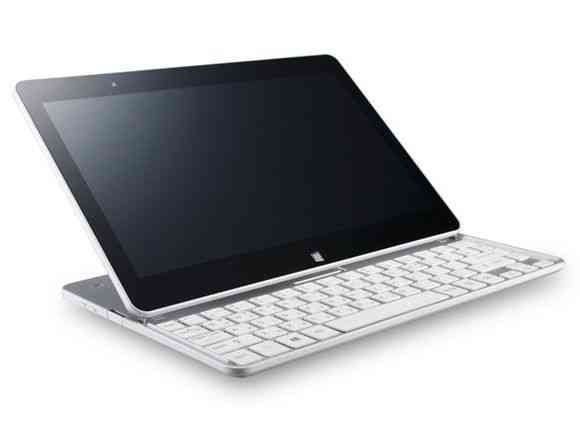 Here's something very interesting. Up until now we've only seen Clovertrail based tablets and docking stations. The LG H160 is a slider we spotted a while back when it was shown at a South Korean trade show. It is planned to be presented at CES this week which might mean it's coming stateside.
Weighing 1.05KG it's one of the lightest one-piece convertibles on the market and although this won't be powerful enough to be a comfortable desktop its 12 hours battery life, full Windows 8 and port selection should make it very flexible for on-the-go usage. The screen is 11.6-inch which means the keyboard could be quite comfortable compared to some 10-inch keyboard dock offerings. 1366×768 at this size seems a sensible choice. On board is 2GB RAM and 64GB eMMC storage. A full USB and HDMI port will make it even more interesting.
The slider form factor reminds us of the Samsung TX100 that never made it to market. It was exactly two years ago when we saw that one. Clovertrail is finally making this thin design possible and with always-on battery life and connected standby it's a huge leap forward.
One more thing…Auto sliding screen. Cool! It's actually a spring-loaded pop-up screen. See it in action in the video below.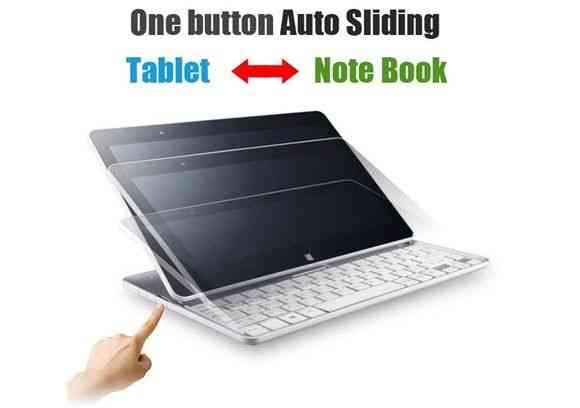 Full image gallery here.
Via Computerbild. Via LG, Via Hexus