The Acer Iconia W510 Tablet review went out a few weeks ago and since then I've had a driver-set update that is worth mentioning. I can also add that I'm still using the W510. It's really finding a place in my life.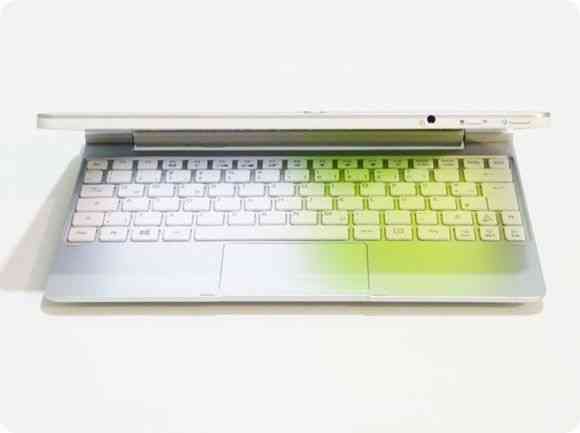 Acer W510 Driver Set V2.04 (08 Jan) is available here and I advise everyone with the W510 to update.
The main feature here is that there's a huge improvement in stability and it appears that the audio problem is fixed.
The touchpad response, for me, is still a problem and likely to be a hardware issue as it's still locking into a vertical plane occasionally.
The drivers don't seem to improve WiFi performance for me either although I'm not having a problem in my main zones of use (at home.)
As for general usage I'm finding the tablet getting a lot of use at home and it's replacing my (old) 7 inch tablet for a lot of activities. I'm trusting financial transactions to the browser too which is something I rarely do in Android. I've found a good set of apps too.
Very importantly though i'm still not using the Acer W510 for any sort of document creation and have decided I won't risk doing any sort of mobile productivity with the device. I've looked at a 11.6 inch Lenovo Lynx but based on the poor keyboard, that's going back. I'm struggling to find a Clovertrail tablet with a really good keyboard and a built-in battery although I haven't done extended testing with the HP Envy X2 yet. Anyone?
599 Euro was a great price for the Acer W510 with docking station, despite the cramped keyboard. I'm not sure how long I'll keep it as I'm looking to test a few other Clovertrail and Core devices soon but for the time being, I'm happy with the stability, value-for-money and completely spoiled with the battery life. I tested the ASUS Taichi 21 recently and the 3.5hrs of battery life on that (in exactly the same total weight) is shockingly bad in comparison.
Any W510 owners out there care to put a few comments below? How's the experience for you?