I took the Lenovo Lynx back to my retailer today (because of this keyboard issue) and came away with a Samsung ATIV 500T and docking keyboard. I'm desperately looking for a good, long-battery life Windows 8 Touch writing / blogging laptop and even though the Samsung ATIV 500T is expensive and doesn't come with an additional battery in the keyboard dock I decided to give it a try. I've unboxed it, presented it and tested the keyboard in the video below. I've also hit a deal-breaker. The connector between the keyboard and the tablet isn't working properly and the keyboard disconnects if you move the tablet. You have no idea how annoyed I am at Samsung. The rest of the device was looking near perfect (Note:for me.) Sigh!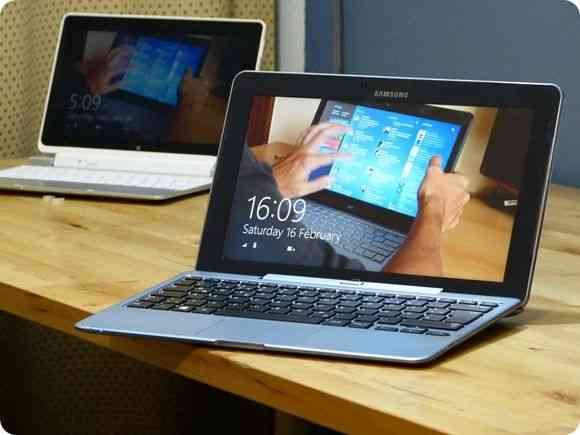 At this stage I've simply pushed the ATIV to the side of my desk. Clearly it needs to go back to the retailer again but I just can't face going back-and-forth because of  poor quality control on an 800 EURO ATOM-BASED convertible. Why should I waste my time? You'll see my frustration on the video.
I'll continue to try and get hold of test models for UMPCPortal but I'm pulling out my 800 Euros investment until I can be 100% sure of a good product.