Welcome back to the story of the UMPC. We left the story early in 2011 with the Viliv X70EX UMPC a 7-inch Windows 7 tablet running on Intel Atom. In the meantime we've seen a few niche products come and go and we've discussed the potential for a 7-inch ultra mobile PC on Clovertrail. Today we pick the story up again with the Acer Iconia W3.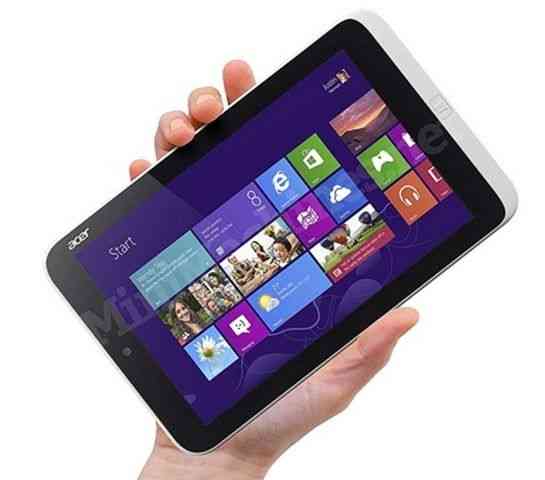 The Acer Iconia W3 is said to be a full Clovertrail tablet meaning you've got your Windows desktop compatibility, just as you wanted it. The images look professionally produced so this isn't a prototype we're looking at and as it's using the Z2760, there's nothing stopping this from being produced tomorrow.
The reason it might not be produced tomorrow is the Windows 8 Store issue and a possibly controlled second wave of Intel tablets that could be introduced before BayTrail products are launched right at the end of 2013. A June launch at Computex or pre IFA/IDF launch in August would make sense.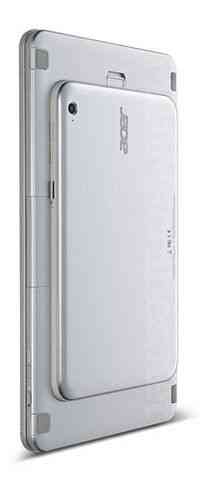 There are a few specifications floating around but I wouldn't be surprised if it's based on a new, optimised reference design of a CS-capable Clovertrail mainboard that would be offered to manufacturers to test and possibly manufacture smaller Connected-Standby tablet designs.  We've known it's possible for some time.
…it's possible to build a new-generation Windows 8, 7 inch tablet on Atom Clover Trail. With some quality engineering a 16mm Windows 8 7 inch tablet would be possible. With a smaller battery maybe even a 12mm thick Windows 8 7 inch tablet would be possible. Source:Chippy.
In terms of battery life it depends on the thickness. Looking at some of the pictures indicates a fairly thin design. You could probably fit a 24Wh battery in there for 6hrs of video playback, 4hrs of web browsing.
There are more images available at Minimachines.net so do check them out and let us know what you think. Take note of the keyboard dock (above) which is likely to have a battery in it. I really like the look of this design.
Via Liliputing