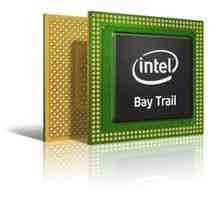 At a Baytrail press event at IDF we've just had a more detailed update on what's happening.
Baytrail is the new low-power architecture platform that scales from small tablets to 2-in-1 and desktop devices across, mainly, Android and Windows 8.
UMPCPortal BayTrail Launch article
Here are the main points, some notes and images from the event.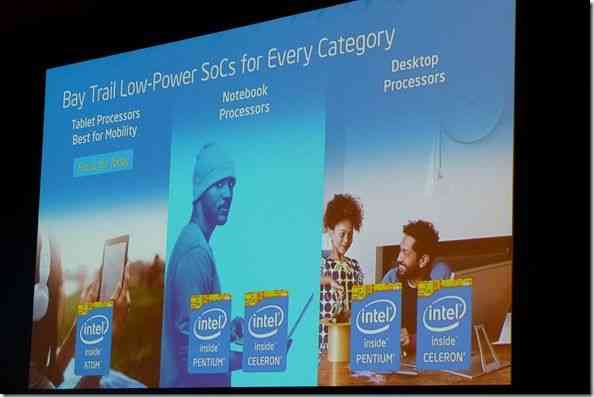 Baytrail (Z3000-series) focus is on tablets with Atom branding today but Pentium and Celeron will be used for notebooks and desktops.
Question: Does 2-in-1 fall under tablets or notebooks! (When will 2-in-1 launch)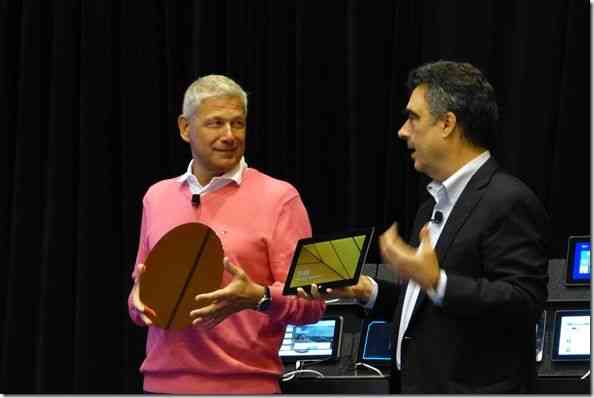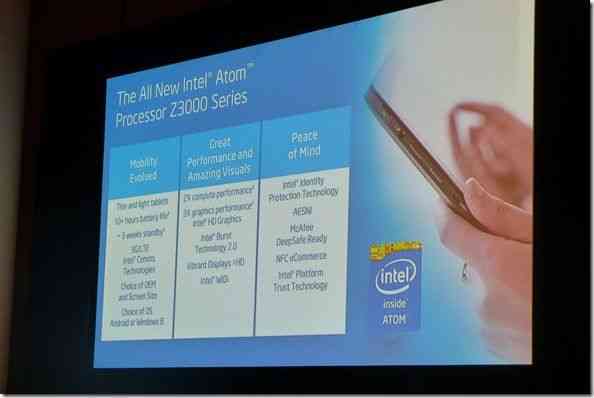 8-inch tablets less than 8mm. Many systems with at least 10hrs battery life. More than 3-weeks of standby time. (Connected Standby)
Question: Are all Windows 8 devices on Baytrail CS-enabled. (A later question alludes to the affirmative.)
3G and LTE options will be available. E.G. 7160 LTE modem built into one of the reference designs.
Graphics: Intel integrated graphics inside Baytrail. HD graphics (Gen-7 from Sandy Bridge) Quick-sync technology built-in (hardware encode and decode of video.)
Baytrail Performance
3DMark Ice Storm – Windows DX9 gaming. Baytrail wins across a range of devices today. Baytrail improves the score 6.2X over Clovertrail.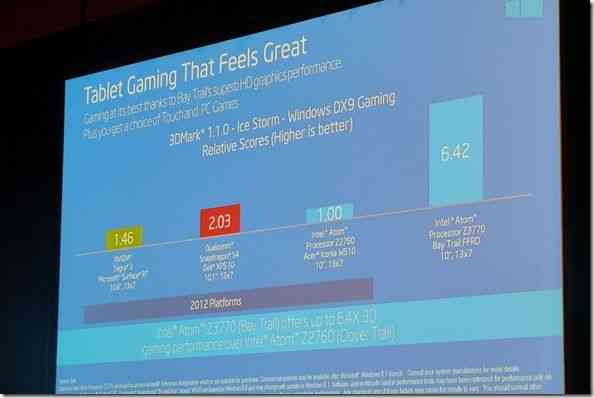 There are some independent performance results already out.
Android and Windows 8 Gaming will, according to Intel, move from casual into more serious gaming. Asphalt 8 and Halo were demonstrated.
Intel talked about media creation. In a Mobile XPRT 2013 test (Android), Z3770 has 2.17x performance of Z2760 (Clovertrail)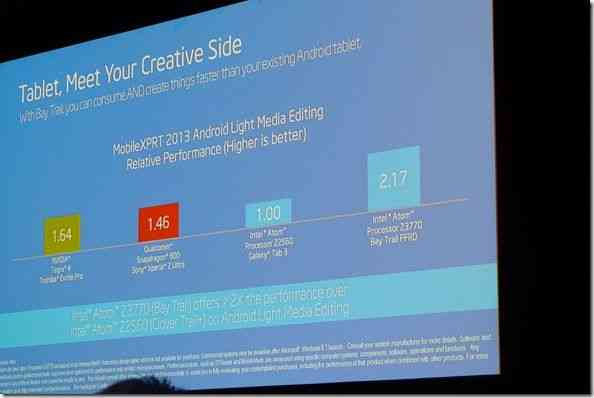 In TabletMark 1.0 (Windows)  Intel shows 2.14 improvement over Clovertrail.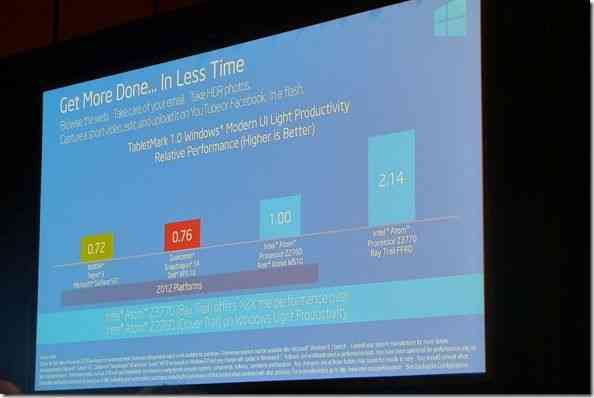 Intel Burst Technology 2.0
Intel refers to this as being in the right gear for the task. Intel mentions HUGI (Hurry Up Get Idle) for the first time in a few years. Getting things done more quickly can save battery.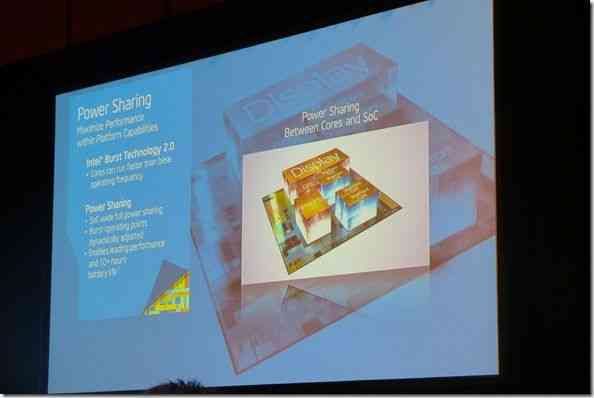 This slide shows some of the ecosystem partners involved with BayTrail products.

Dell, ASUS, Acer, Toshiba came to stage to present their BayTrail products.
Dell Venue (Windows) tablet will launch on October 2nd in New York. The 8-inch tablet is less than 9mm thin. 400 grams. All day battery life.
ASUS T100  (Windows) will be unveiled later today. (Again!) Battery life is over 11 hours.
Acer: Iconia A1 (Android) on Baytrail-T. 7.9-inch screen. IPS screen. Battery life good enough for "3 movies." Aspect 4:3. 5MP rear. 2MP front camera.
Toshiba Encore (Windows) tablet has 8-inch screen. 2MP front. 8MP rear cam. dual mics, stereo speakers. Office Home and Student included.
Notes From Q&A.
64-bit devices will be rolling out in 2014, ni about 6 months.
First wave of products will be Windows systems. Android will follow closely behind.
We'll try and get some hands-on with the devices that are here and update in a follow-up article.