Starting in October The Scott Expedition is aiming to re-trace the route taken by Robert Scott on his 1911/12 journey to the South Pole. He made it, but never quite made it back and so the 1800 mile round trip remains unfinished.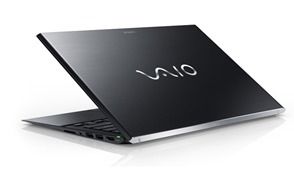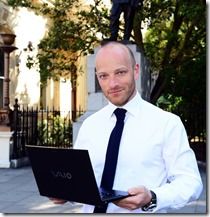 Image, right, via Forbes.
Ben Saunders and team-mate Tarka L'Herpiniere will clearly have some challenges and I won't attempt to detail the obvious ones but less obvious is the need for non-safety-related communication. Sponsors need pictures, videos, webcasts, social network feedback and tracking so the requirements for electronic equipment are challenging. Intel are sponsoring the team with a Sony Vaio Pro Ultrabook based on Haswell (the latest Core processor) and everything will be charged via sunlight.
I'm very interested in Solar-powered computing (to the point where I did my own 500km journey in 2007 and run a separate blog on solar mobile computing) and ultra mobile computing so as this project also combines the use of Ultrabooks, I'll be following it closely. More detail on the kit and method below.
In an article over at Forbes we learn that the team will use a single 62W foldable panel and two 51Wh Li-Ion battery packs (from Ape Technology – probably the same as these.) In my opinion, that's tight, possibly too tight.
The 62Wh folding panel is likely only to be deployed at the end of a days walking which, for most of us, means you're quickly heading into the dark evening but in the Antarctic the sun's up 24hrs a day meaning overnight charging is possible. Oh the luxury! Solar panels are more efficient in cold weather too.
There are a few things to think about though. Firstly, the sun doesn't travel on an overhead path at the poles. Instead it circles around the horizon at a maximum of 23 degrees elevation which means that a lot of the energy is reflected by the atmosphere. On the other hand the air should be pure and there's rarely a cloudy day down there during summer. It's the snow (drifting, it rarely snows from the heavens there) that could be the big problem. Still, given that the two Li-Ion packs could be charged in parallel in about 3hrs in this level of sunlight, one can assume that 80Wh/day of energy is available from the packs. (I'm assuming 20% re-charging loss.) The team seem confident having done some tests.
One minor victory has been our new 62-watt solar panel; it's incredibly effective and means we now have seemingly unlimited electrical power. We're running two laptops and two satellite phones via three lithium polymer battery packs, and even in a cloudy evening sky we're not worried about running out of power. [source]
The Ultrabook that the team are taking, a Sony Vaio Pro on Haswell, will run connected at about 8W/hour and I don't expect the team to be using it more than 2hrs a day on average. The Nikon D800 battery (or two) is peanuts in comparison as are the MP3 players, phones, torches and other equipment that will be charged. The Iridium sat phones and tracker will probably just need a top-up every day too.
There's another PC involved though, and it's confusing me.
An Intel NUC (next unit of computing) will be used to drive the Iridium satellite networking. Iridium Pilot products have an Ethernet output so why is the NUC needed? Why can't they run a long Ethernet cable to the tent? Too cold? What about a ruggedised LAN/WiFi bridge? Maybe there's more to it than just acting as a bridge. I'll see what I can find out because that NUC could take more power than as the Ultrabook.
The NUC will be an annoying load that will reduce the working time of the kit but it won't be a huge risk. The biggest risk will be ruggedness of the solar kit and power packs. I've experienced three Li-Ion pack deaths in my solar tests and one of those was with a similar pack to that being used on the Scott Expedition. Here was my setup with a 24W folding panel and the Li-Ion battery pack that will be similar to the one the Scott Expedition team are using.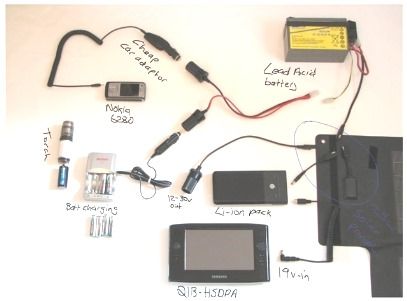 The solar panel output is unregulated so feeding it into the power pack is a little dangerous although the input tolerance on the power pack should make it quite flexible. Still, it's better to have a spare power pack rather than try and feed solar directly into devices.
Solar computing is not something we need in the western world. A large power pack and a charged Ultrabook with additional slice battery could get you through a week of computing. Even a cheap 2-in-1 lasts for 4 days on a single charge. Computing in the remote parts of the world is different though and it will be interesting to see just how Ben and Tarka get on with the kit. First things first though – let's hope they have a safe and successful journey, and don't get too distracted by the gadgets.
I'll be interviewing Ben later this week at IFA so I'll bring you another article soon. I'll be getting hands-on with the Sony Vaio Pro and of course, also plan to follow the team and provide you with relevant updates during the expedition.
More info here (website) and here (Facebook)
Update: The Scott Expedition have posted a video.