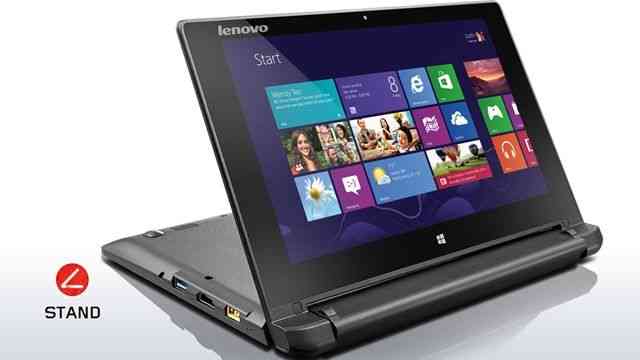 Spotted in UAE and Singapore is a new 10-inch Lenovo Flex 10. We've seen the 14-inch version of this running a Core CPU but here's something that lines up with the new class of netbook-style devices.  Available with four different CPUs, up to 4GB of RAM and weighing 1.2KG it is priced locally at around S$699 (US$562.)
CPU options.
Intel® Quad Core™ Pentium™ N3510 processor
Intel® Quad Core™ Celeron® N2910 processor
Intel® Dual Core™ Celeron® N2810 processor
Intel® Dual Core™ Celeron® N2805 processor
Retail outlets are starting to offer the product. For example we spotted a 10.1-inch, Windows 8, 508 GB (indicating an SSD-cache), 2GB RAM, Celeron 2Ghz dual-core, 1366×768 for the equivalent of 340 Euro.
There's no SD card and no removable battery and the screen is a basic 1366×768. Pentium models will come with 4GB RAM .
Lenovo have the Lenovo Flex 10 on their website here.
Thanks Evozero