The Pen-wars are hotting-up! Wacom have been a leading light in the area of digitizers and active pen input for a while but N-Trig are working hard on making up the difference. The DuoSense solution on the newly launched Intel Education Tablet includes advanced palm rejection and 256 levels of pressure sensitivity.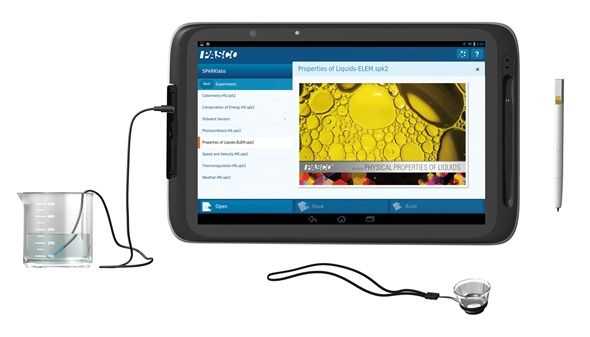 Unfortunately for us here at Windows-focused UMPCPortal this ruggedized 10-inch tablet is running Android but as with the 12-inch Samsung Galaxy Note Pro it gives us something to think about. If you're creating specialized software for a specialized audience, does it matter what the OS is as long as the software matches the requirements of the user?
The Intel Education Tablet runs on Android* 4.2 and has kid-friendly features such as rubber bumpers on the sides making it easier for small hands to hold, a power button that resists accidental pushes and a stylus with a realistic pen-like grip. Powered by a dual-core Intel® Atom™ processor Z2520, the 10-inch tablet has front- and rear-facing cameras and optional 3G support, and provides an average 12 hours of battery life2 to keep up with student learning all through the day.
The press contact for N-Trig tells me that this new generation of their DuoSense technology can exceed that of a competitor in terms of "accuracy, pressure sensitivity, continuity, linearity and overall user experience" so naturally I've asked to be kept updated on upcoming products. DuoSense has already been seen on some Sony products and the Vaio Duo 13 we tested at Ultrabooknews was in general a pretty good experience.
Given the surprising popularity of our ASUS Vivotab Note 8 digitizer video it makes sense to keep you all updated on digitizers technology.
Source: N-Trig.