$214 for an Acer Iconia W4. $229 for a Dell Venue 8 Pro. $193 for a Toshiba Encore WT8. $220 for a Lenovo Miix 2 8. And that's just the Amazon.com prices. The bargain though is the Acer Iconia W4 64GB at $259.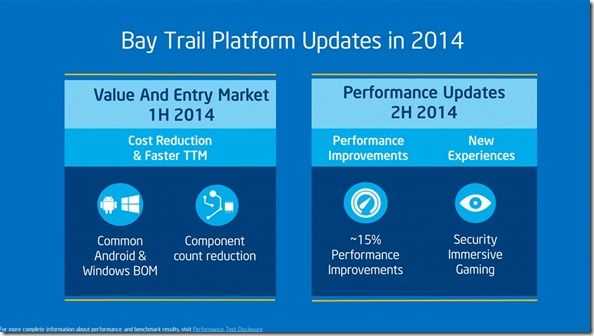 We've seen some offers on 8–inch Windows tablets before but they were short-lived and mainly for hype-generation but it looks like prices have been pushed down permanently now as all the 8-inch tablets compete against each other. Prices at the Microsoft Store are also discounted but not as much as through some resellers at Amazon. The best deal I could find was the Acer Iconia W4 with 64GB sold by Amazon.com for $259.99. The Acer W4 has an HDMI port, good battery life, great screen and comes with a USB OTG adaptor cable so you can get going with USB accessories right out of the box. There's a range of accessories too. Yeah, it's not the thinnest or lightest but it's very capable. For a thin and light solution either the Dell Venue 8 Pro or the Lenovo Miix 2 8. Given the slightly better screen and WiFi on the Dell, the $229 price for a 32GB version is still very good.
Windows 8 Tablets at Amazon.com
While prices for the current generation of tablets are good, where are the promised $99 tablets? The Onda V819i Android tablet running on a Z7935D at about $130 (local price conversion) is said to be getting a free Windows 8 'sidegrade' but as yet I've seen nothing about availability although there is this demo video available. (Via)
Apart from this, clearly local information, there's nothing to be seen in the US and European markets yet.
We'll keep an eye on pricing and evidence of Z3795-based Windows 8 tablets. Right now it seems that the only action is with Android. The latest Tesco Hudle 2 could be one of them so keep an eye on pricing because the bill of materials for the Android and Windows versions are the same. The Hudle 2 is said to be coming in late Q3.