The Yoga 2 11 isn't just a Yoga-for-the-masses or an Ultrabook without the sticker. It's a  look into the future of Ultrabooks
It's a fanless, lightweight, convertible, touchscreen Windows PC and costs under 600 Euro. It's the latest incarnation of the Lenovo Yoga 11 Ultrabook but it's running a Baytrail processor. There's four cores instead of two, and no fan. There's a USB3.0 connector and a total weight of just 1.45KG. This is looking like a pretty smart 2-in-1. Notebookcheck have just given it an 80% rating in their review.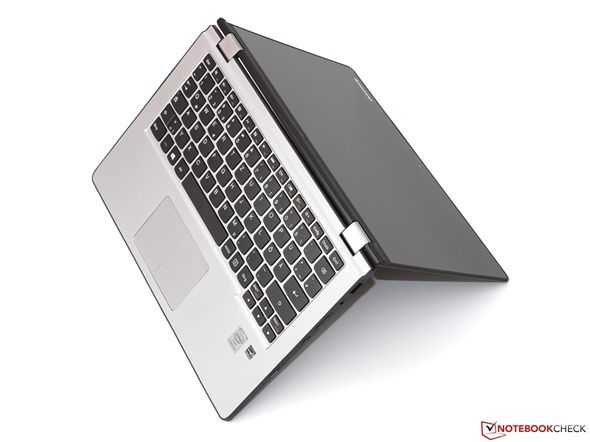 600 Euro isn't exactly mainstream pricing for a little notebook. The Lenovo Ideapad Flex 10, a slightly smaller but lighter Baytrail-M (N3520) based laptop with 'tent mode' and touch is under 300 Euro but I would expect that 600 Euro to drop by 10-25% fairly quickly and for short-term offers to appear around 450 in the future.
In the detailed review at Notebookcheck we see that it has a 500GB HDD inside. Of course I'm immediately thinking of SSD upgrade possibility here but it's a 5mm 2.5" SATA drive so options are limited. The performance of the Celeron Baytrail-M CPU is better than the one I've just tested on the Intel NUC so it's in an acceptable area but the user experience would be vastly improved with an SSD.
A 35Wh battery returns about 5 hours of web-usage.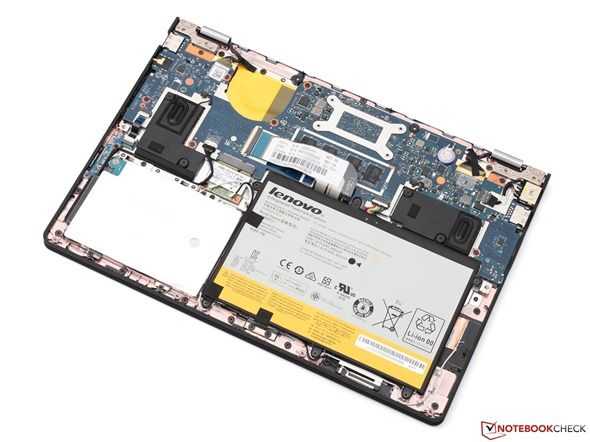 A fanless, lightweight, convertible touchscreen notebook at a consumer-friendly price is, in my opinion, exactly what the market needs in order to make notebooks interesting again. The Lenovo Yoga 2 11 shows some weaknesses in the processor department and a higher-resolution display would be appealing but this is still a capable device and with an SSD upgrade (and a $100 discount to pay for it!) could be a real winner.
Check out the full review and Notebookcheck.net