We've been playing with the first round of Baytrail-T based Windows tablets for nearly six months now and while satisfaction levels appear to be high we've also realized that these 'consumer-first' tablets could be rounded-off with better specifications and new features that would widen their appeal to businesses and consumers. Microsoft is holding an event on the 20th May which could see a Surface Mini launch and a chance to raise the bar, raise awareness and raise excitement about Windows 8 tablets.
Small Windows tablets need leading edge design expertise and access to the latest materials, techniques and assistance from CPU manufacturers. Dell, Lenovo and others have already done a great job but Microsoft could take that further by using next generation smaller and lower-cost Intel Baytrail processors and combining them with class-leading engineering. A small boost on the CPU clock could also be on the cards along with some other features. Intel have already hinted at what's possible in a high-end refresh.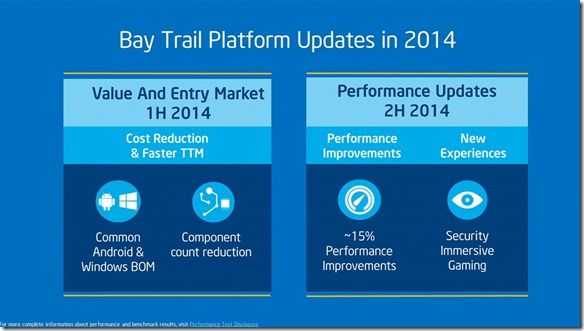 Along with a CPU refresh we can expect some, or all of the following:
Digitizer layer.
1080p screens.
4GB RAM.
Larger battery.
3G  / 4G option.
Accessories including keyboards, cases and power.
RealSense 3D camera technology. (See video below.)
Biometric security (possibly related to RealSense.)
NFC.
Microsoft have a chance to work with Intel to produce the most exciting 8-inch Windows tablet yet. Design and weight are #1 on the list. 4GB RAM, Digitizer and a fullHD screen are must-haves but If the stars align for the 20th May we could see the first RealSense-enabled product bringing advanced security, gesture control and 3D camera to the market.