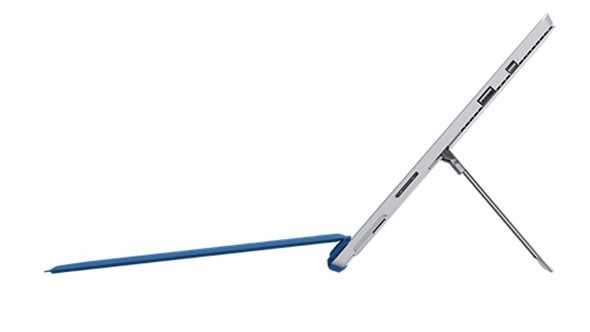 The Microsoft Surface Pro 3 was launched yesterday. It's an ultra-mobile Ultrabook…without a keyboard, but impressive nonetheless. I've written an editorial for Ultrabooknews that you might want to check out. Readers here, however, may have been more interested in a Microsoft Surface Mini. It didn't happen.
There are a number of reasons that it might not have happened. The first of which is price. 8-inch tablets are starting at $200 now and there's clearly little profit margin in them. Is it worth Microsoft putting huge marketing effort into that when there's a lot going on in that market already? Of course we would like to see the 'new experiences' we've been promised but it looks like Microsoft might have left that to someone else. Maybe they've switched to an early Cherry Trail strategy in order to push the profit margins up. Maybe Intel want to keep a Baytrail-refresh to themselves. Since Computex is coming up, maybe Kirk Skaugen is going to do the 'reveal' with a local OEM:
Date:Wednesday, June 4, 2014
Time:12:00pm – 2:00pm
Venue:Ball Room, 3F, Grand Hyatt Hotel
Speech topic:Endless possibilities with Intel Inside
Speakers:Kirk Skaugen,
Senior Vice President, General Manager of the PC Client Group, Intel Corporation
Hermann Eul,
Corporate Vice President, General Manager of the Mobile and Communications Group, Intel Corporation
Speech abstract:
Please join Intel as we discuss the future of computing from sleek tablets to ground breaking 2 in1s and All-in-Ones. We will discuss our plans to push the limits to deliver amazing experiences on Intel based devices. Sr Vice President, General Manager of the PC Client Group Kirk Skaugen and Corporate Vice President, General Manager of the Mobile Computing Group Hermann Eul will be on hand to showcase new devices, new user experiences, new partnerships and a future of endless possibilities.
[Source: Intel]
Along with a CPU refresh we can expect some, or all of the following:
Digitizer layer.
1080p screens.
4GB RAM.
Larger battery.
3G  / 4G option.
Accessories including keyboards, cases and power.
RealSense 3D camera technology. (See video below.)
Biometric security (possibly related to RealSense.)
NFC.
Unfortunately I'm not at Computex but I'll be covering the live streams and, of course, I'm in direct contact with a lot of people that are out there so stay tuned for some fun in a few weeks.