The HP Split X2 is one of a confusing range of 13-inch 2-in-1's from HP that includes the Spectre X2, Split X2 Ultrabook and Pavilion X2 13. Each offers a slightly different specification and design. HP have just made it a little more confusing by re-launching the Split X2 as a new fanless 2-in-1 with Baytrail and Core CPU options.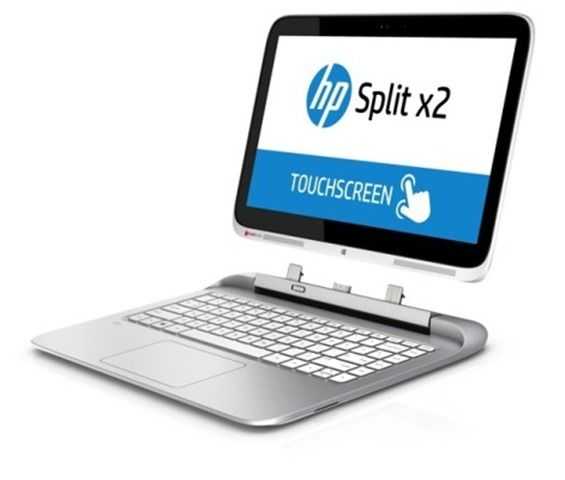 It's possible that this new HP Split X2 simplifies the range of HP 2-in-1s by offering all the options under one banner but as we don't see an SSD listed, we hope not. Yes, the SSD has been replaced with a hybrid hard drive (which also removes the hard drive option in the keyboard.)  There's a new hinge design which allows the ports to be re-positioned on the rear of the unit. You'll find an HDMI port, two USB ports, headset port and a power port there which is more in style with a true docking station and looks like it will provide more stability for wider screen angles and laptop usage.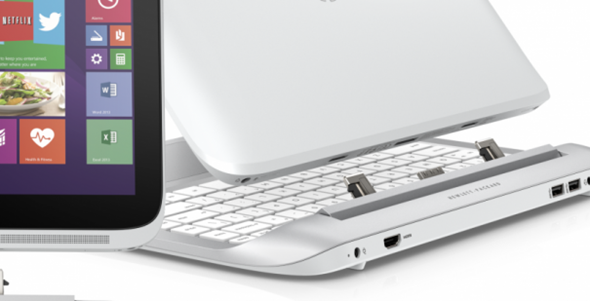 HP haven't listed full specifications but for $599 (starting June 29th in the USA) you get a 13.3-inch tablet that weighs 2.45 pounds (1.11KG) and is 0.53 inches thick (13.5mm.) Battery life is quoted at a rather poor 5.25 hours although there's a keyboard dock with battery available.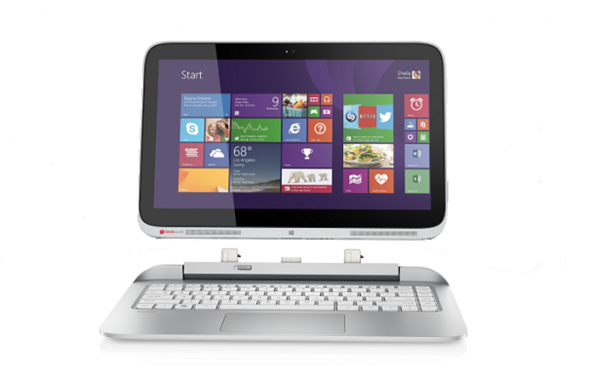 Again, it's fanless so that's a step in the right direction [I'm testing a fanless 11-inch HP Pro 2-in-1 right now.] and there's up to 8GB RAM available. A full range of Baytrail and Haswell options are rumored. At this stage we can't confirm the screen resolution but the previous HP Split X2 had a full HD screen option so we expect that to be carried forward.
We've pinged our sources out in Taipei and hope to have more details, pics and videos soon.
Source: HP
Via: Mobilegeeks