What a pleasure it was to test and review the Acer Aspire Switch 10 for Notebookcheck.net over the last three weeks.  The Acer Aspire Switch 10 is a low-cost 2-in-1 that's up against a product that has been selling like hot-cakes and yet it pulls through.
It's cheap and capable and it's a great showcase for Windows 8 and Intel's Baytrail-T processor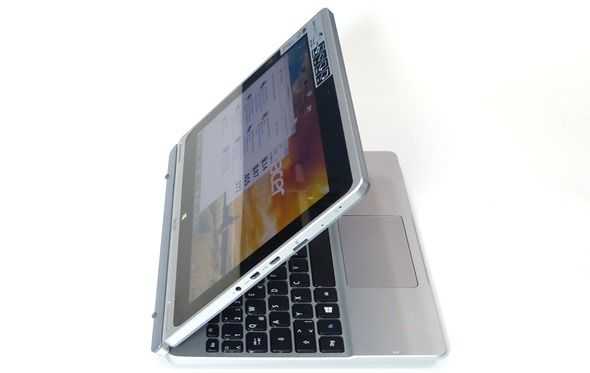 The Acer Aspire Switch 10 is essentially a Windows 8 tablet weighing just 580 grams (1.28 pounds) but for just 338 Euros / $380 it comes with a good dockable keyboard, a great screen, good speakers and enough processing power to enable real PC productivity.
The battery life isn't as good as its main competitor  but with nearly 5 hours of 1080p playback and nearly 6 hours of good quality WiFi surfing it's not bad.
If you're looking for a low-cost 10-inch tablet that's light and adaptable for simple productivity, entertainment and connectivity the Acer Aspire Switch 10 and the Asus Transformer T100 should be at the top of your list. My favorite is the Switch 10 but you should watch this video first…