The Intel IDF 2014 keynote is about to start. Core M, Realsense, Perceptual Computing, 2-in-1 are keywords I'm expecting to hear a lot over the next hour and I'll be noting significant announcements here on this 'live notepad' as I go along. Refresh to update on mobile technology announcements.
Above: Core M laptops and 2-in-1's, probably the same as we saw at IFA.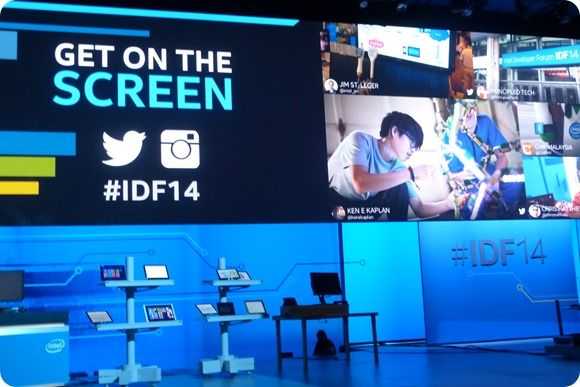 Follow the hashtag #idf14 for updates over the next 3 days.
Intel predicting 50 billion X86-based 'Internet of Things' devices in 2020.
Brian starts with IOT announcements. Opening Ceremony and Fossil smart wearable products..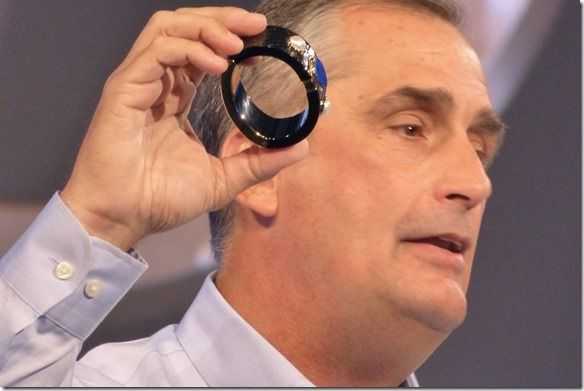 Intel announces that Edison, the tiny dual-core single board computer will be around $50 and is ready to go to retail now.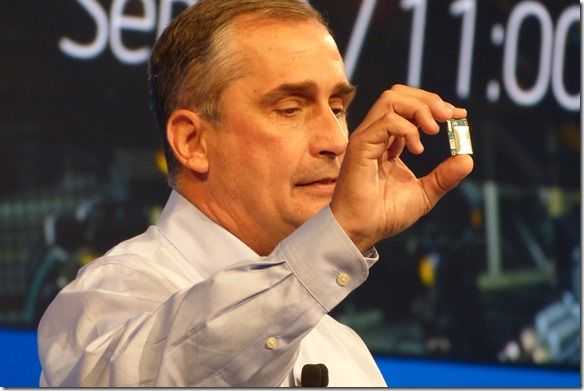 Intel continues with IoT (calling it "wearables for machines") and standards. Open Interconnect Consortium and Industrial Internet Consortium are announced.
[Data center segment.]
Newsflash.
Michael Dell and Krzanich previewed an upcoming Dell tablet with first-of-its-kind photo capabilities. The new Dell Venue 8 7000 Series with Intel® RealSense™ snapshot is the world's thinnest tablet and will be available in time for the holiday season. Intel RealSense snapshot is an enhanced photography solution that creates a high-definition depth map to enable measurement, refocus and selective filters with a touch of a finger. It will introduce new capabilities and new ways of using the tablet, opening up a new creative horizon for developers to come up with apps that change how consumers engage with their photos.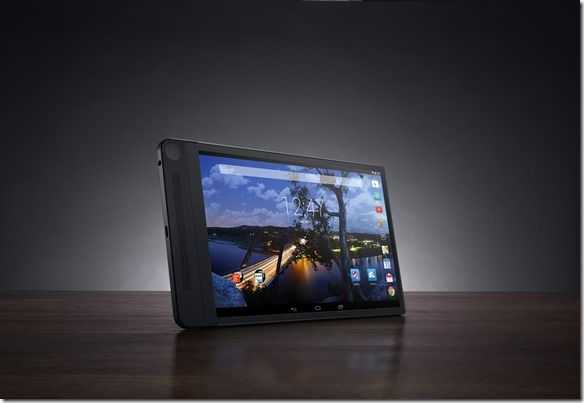 Note that the Dell Venue 8 7000 has Realsense snapshot and not the full Realsense capability set.
Back to the keynote…
Skylake, next generation core will be launched in 2015.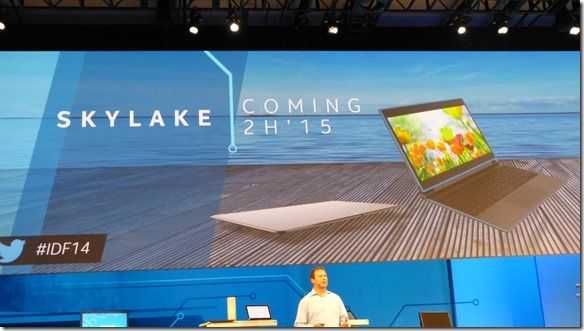 Wireless power and WiGig demonstrations on stage.  (The audience was impressed with the demo.)
Doug Fisher shows new reference design for an Android tablet which include certification and GMS access before going to the manufacturer. Intel commits to providing software updates within 2-weeks of AOSP updates.
Doug Fisher announces Open Interconnect Consortium. Open source and royalty free interconnect software.
Launched on stage – Dell Venue 8 7000 Android tablet with Realsense. (Details here.)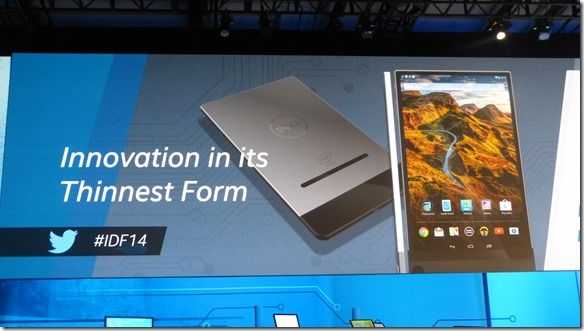 Keynote ends.