There's 'value' and there's 'cheap.' The Toshiba Encore Mini falls into the latter group and even at $119 it's got too many issues to be recommended for most types of user.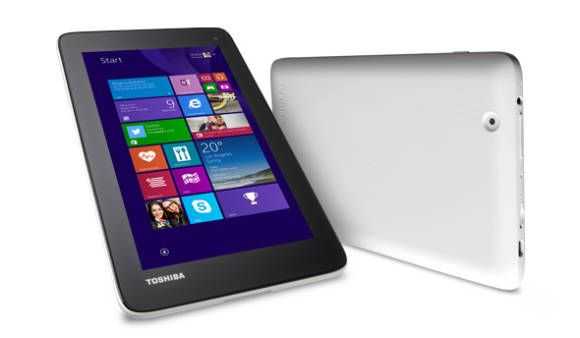 The Toshiba Encore Mini was one of the first devices I got hands-on with at IFA earlier this month and although it was an attractive size it was immediately clear that it had cut many corners. The screen, a non-IPS panel of just 768×1280 resolution, is terrible. Even my eyes, old and tired, saw jaggies and poor viewing angles.
And then there's the specifications. The Z3735G CPU is acceptable but it's coupled with just 1 GB of RAM which might work OK for the RT/Modern environment but you'll run into problems as soon as you attempt to used the desktop. Given the low resolution and the RAM issue the Encore Mini might as well have desktop disabled so that RAM can be saved for the Modern environment. In fact, perhaps this should be a $99 Windows RT device? The 13 Wh battery is the smallest I've ever seen on a Windows PC.  This is a 5-hour tablet, not a 10-hour tablet.
On the positive side the Encore Mini is just about the cheapest Windows PC in the world and comes with one year of Office 365 and 1TB of One Drive storage included. You could potentially run a DisplayLink monitor from the USB port, connect a keyboard via Bluetooth and charge it from a solar panel. Products like the ASUS Eeebook X205  and the Acer ES1/E11 notebook are cheap but consider that these $199 options are 66% more expensive and that could be the difference between having a PC or not.
I've got a set of images on my broken Ultrabook that i'll recover next week but you can watch the video below and see everything you need to know. The price will make this a stand-out offering as one of the cheapest 'PCs' on the market but please, check out the video before buying. Rarely am I so negative about UMPCs but there's no place for this tablet in the developed Western markets and even in developing markets I would suggest caution.