ASUS and Toshiba have a problem. They both launched 8.9-inch 1KG dockable tablets in Q1 2015 and before they got them to market the processing platform was upgraded and a shiny new product appeared. Microsoft's Surface 3 runs on the brand new Atom X7 processor and clearly there's going to be a run of new products leading up to Computex and 'back-to-school' period that will use X5 and X7 Atom. Why on earth would anybody want an 'old' Baytrail-T based tablet now?
I know, and you probably know too that Atom X7 is about making things smaller and cheaper and adding new branding. Apart from the 'up to 50%' graphics performance improvements (which aren't going to help your average mobile PC user by much) there's little to talk about in the CPU department. Processing power, per clock, is much the same as before. The die is smaller and there's a possibility that these processors will be cheaper to make than Baytrail-T but it's not going to mean much to you and me.
What matters is that people want the latest tech and they want it for the cheapest price. They also want it to look good, especially after we've recently seen beautiful devices. Macbook, Surface 3, UX305 etc. I'm looking at you.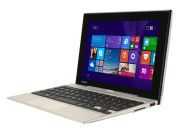 Toshiba's Satellite Click Mini is an ugly dockable tablet running on old technology that started shipping today (*1.) In reality it's a damn interesting device at an excellent price. 350 nit 1920×1200 display with a total of 38Wh battery, full SD card slot, full size USB, free Office 365 for a year in a 1 KG package. This is the stuff that UMPC fans dream of (see my hands-on video below) but I fear it's not going to be popular. I am tempted to buy one for UMPCPortal but I fear it will be wasted money, even if it is just going to cost the company €260. (Note to readers from North America: EU companies don't pay the average 20% sales tax you see included in European prices.) Maybe I should save that money for the T90.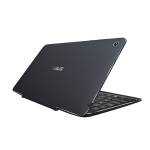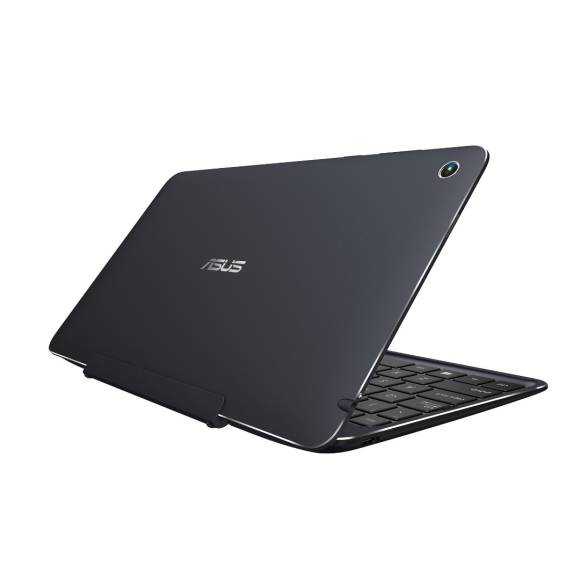 ASUS' T90 might have a better chance. It's still on the 'old' Atom platform but it's a great looking device. It's also using a high-end variant of Baytrail-T which should return CPU scores very close to what we're seeing in Surface 3 performance benchmarks. It weighs a class-leading 750 grams with the (non-backlit) keyboard dock and comes with a 64GB storage option. There's a rumor that it might come with full 64-bit bootloader support which would be interesting for Linux and other multiboot scenarios. The problems are 1) It has a 1280×800 screen which is usable but not an impressive specification and 2) No-one has been able to get a full hands-on or review model yet. The T90 Chi might never materialize.
ASUS might have the right idea by holding back the T90. A re-launch in June (Computex) on the Atom X7 platform with a full HD screen and Windows 10 would allow them to ride the Surface 3 buzz. ASUS have also got space to re-price it as the Surface 3 is relatively expensive.
As for the rest of the Baytrail-T Windows tablets and convertibles, well, they're safe until something launches on Atom X5 and X7. If they launch with Windows 10 then the Baytrail generation will feel even older. Time to put those Z3xxx tablets on Ebay?
*1 The Toshiba Satellite Click Mini is now shipping in Germany. Video hands-on below.