Ultramobile computing fans, we have an ARM-based 'phone' product here that we need to watch very carefully. The Lumia 950 and 950 XL are likely to be the first Continuum-showcase Windows 10 phones. If you don't know what Continuum is yet, see this post. The Lumia 950 will connect to a screen via USB-C, while charging, and allow you to run those Universal Apps as large screen optimized experiences. This is what the Universal Windows Platform (UWP) is all about and if developers see the potential here then the apps could really start to flow. Here are my thoughts.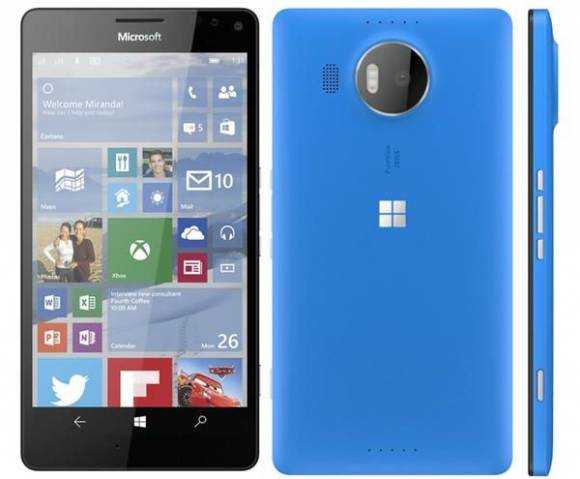 You're looking at a phone with hidden talent. To distill my explanation into a picture, look at this…
Hello, Cityman pic.twitter.com/tkAMpX6Rjr

— Brad Sams (@bdsams) August 26, 2015
In the image above, leaked on a German podcast yesterday, you can see a phone connected to a breakout box. It's a USB-C cable and is said to be the Lumix 950 XL. That could be a generic USB-C / HDMI docking cube but assume there's power-injection going over that USB-C cable and assume that there's a USB port on the little dock too. Plug in a keyboard and mouse and off you go! I'm now imagining a barebones laptop (with battery, screen, keyboard in clamshell design with a single USB-C port) that you plug the Lumia 950 into.
With 75 million Windows 10 PCs out there it makes sense to be accelerating Windows 10 software development plans but when you imagine the potential market here which spans tablets and PCs up to a possible 11.6-inches in size it's a mindbogglingly interesting developer opportunity. Microsoft's target of 1 billion Windows 10 devices across phone, PC, Xbox and other categories looks achievable and cross-segment devices like this make it all the more interesting.
ARM inside
This truly post-PC product is running a powerful Qualcomm Snapdragon CPU inside and has the potential to step all over 2-in-1, 8-inch tablet and netbook territory. Intel  don't have a phone-integrated platform (X3 / SoFIA) at this level of processing power, USB 3.1 or HDMI capability. The Atom X5 and X7 platforms could do it, but not in a 6-inch chassis due to the lack of integrated modem. While this ARM-architecture processor might not have the pure power we expect from our working laptops recent history has shown that people are happy to use one-app-per-activity. The convenience, cross-platform and synchronization advantage could be irresistible.
Not just Lumia.
This is a Lumia product but it won't be the only Windows 10 phablet around for long if developers start to get active. Microsoft will have some big names already working with Continuum to create cross-platform applications but if we start to see independent efforts to use UWP, Universal Apps,  porting tools and Continuum to create screen-aware apps then it's game-on! Expect new hardware to flow. What's next? Google apps for Windows 10 would be the ultimate signal of success!
Expensive shopping cart.
You've got an old laptop you want to upgrade? What if the Lumia 950 came with the desktop dock and a bare-bones adapter for €1000. That's a high-end smartphone and a low-end laptop in one. The value proposition is quite interesting which leads me to believe that the Lumia 950 won't be a 'value' product on its own. €600 would not surprise me.
It's up to developers.
Developers be excited. This hardware is not what you should focus on but behind it there's a game-changing ecosystem. The way this dovetails into the business PC scenario is also something to think about. Follow Moores Law, think about what Intel MUST launch at IFA. Think about the competition, price reductions and the developing markets that could include huge numbers of low-cost Windows 10 phones. Write that Universal Windows Platform, Continuum-enabled Cricket app ASAP!
These are my thoughts and yes, my mind truly is blown by the potential here. It's post-PC, chasm-crossing, game-changing and working up a storm in my head but there's every opportunity that I'm working in a teacup and that we're looking at is just another PureView smartphone. That would be a shame because there's an explosive amount of potential in the new UWP world and I want to see it in action as soon as possible.
You can get more details on the Lumia 950 and Lumia 950 XL at Liliputing. The product is unofficial for now but that could change soon. I'm not expecting anything at IFA because this product launch could be big enough for a standalone event and there are rumors that it will occur in October.