Windows 10 S, an optimized and tightened-up version of the Windows operating system has launched, along with an Ultrabook – the Microsoft Surface Laptop. Windows 10 S is also aimed at the education market and Acer is using Windows 10 S to (re)launch the TravelMate Spin B1  a low-cost students laptop with digitizer, touch and full HD 11.6 inch convertible screen.
Don't be worried. Windows 10 S is not Windows RT. It supports Win32 desktop apps, can be upgraded and one assumes that it also runs on ARM hardware. Windows 10 S is a Windows for consumers that could stretch down to tablets and up to highly efficient and stable gaming, VR and creative laptops. Intel may have killed our chips but it Windows 10S, combined with an ARM platform could create an ultramobile PC revival.
The first Windows 10 S product out of the door is slick. The Microsoft Surface Laptop, running a Core i5 or Core i7 U-series processor weighs just 1.25 KG and yet it has a 13.5 inch screen. It can play back videos for 14.5 hours. I haven't been able to find the battery capacity in the Surface Laptop yet but let's assume that there's a 50 Wh battery inside, based on the dimensions. That's insanely good and indicates that Windows 10S is controlling itself, and the hardware, a Core i5 version connected to WiFi with default settings according to Microsoft, very well indeed.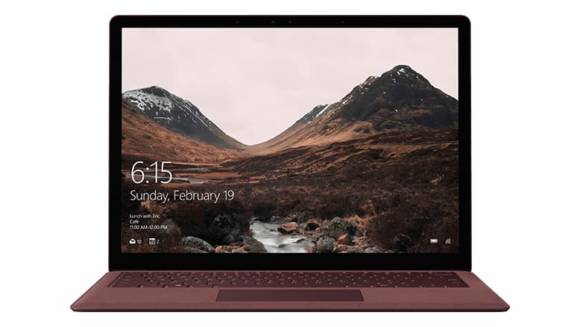 At a starting price of $999 with just 4 GB of RAM, the Surface Laptop is not cheap, but it's a showcase product, as Surface products always are, and it leads the way at the high-end of the Windows 10 S product range. At the bottom of the market, products looks a little different.
Unfortunately the Acer TravelMate Spin B1 it's a little on the heavy side for an 11.6 inch convertible and it looks, well, ugly. But then it's an Acer product and Acer have always done a great job of pushing down the prices. At $299 I'm certainly very interested.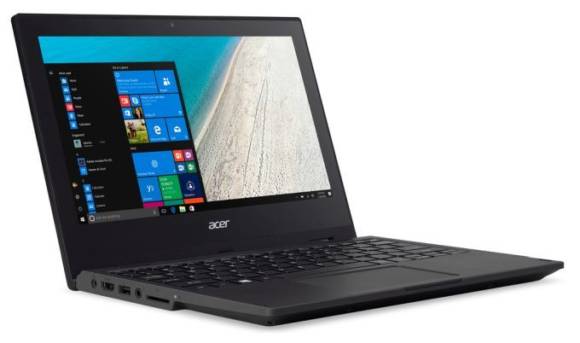 I'm more interested, though, in what comes next. Windows 10 S on ARM. Intel will tell you that their Apollo Lake platform scales down but it's not as mobile-ready as some of the ARM SoCs. OK, you can't attach a PCIe video capture card to a Snapdragon 835 but you can easily cover 100% of nearly everyone's computing requirements. The levels of mobile integration are on another level. Think about GPS, LTE and sensors for example.
Microsoft have announced that others will launch Windows 10 S products this year and you can expect a range of offerings. The new Microsoft Surface Laptop runs Windows 10 S and goes up to over $2000 for a high-end Core i7 version.  At the low end you'll see $189 laptops.
I expect to see renewed interest in ultra mobile products including touch and digitizer. I expect to see some dedicated augmented reality gaming products too and even some great portable PC gaming devices, if Intel can keep pushing development on Iris Plus graphics.
Consider ARM too. Windows 10 S is the obvious option for Windows 10 on ARM products and you can expect those to be coming into ultramobile PC territory and maybe even in phone-capable tablet devices. Windows 10 S is about security, efficiency, price and stability and that means better, targeted PCs.
Windows 10 S features at a glance
This is not Windows RT. It runs on X86 and ARM. The Store is mature and can deliver Win32 apps. It's upgradeable
Much better security and system control
Smaller footprint
Lower bill of materials for a PC
USB setup of fresh PCs (for the educational market.)
Windows 10 S is the obvious choice for ARM platforms
Upgrade to Windows 10 Pro
Encourages developers to use the Windows Store model
Scales from entry-level to stable and efficient gaming and office PCs
Faster system updates. (Smaller footprin.)
Removal of some legacy hardware support. (Unconfirmed)
Improve updates due to smaller footprint and Store control
Faster log-in
Still offline capable unlike ChromeOS, and mobile operating systems.
The arrival of Windows 10 S tells us something about Continuum and UWP – they were not as successful as planned. If you take Windows 10 S and add the phone interface it could work on phones too which would spell the death of Windows 10 Phone edition. Microsoft will have thought for a long time about what messages Windows 10 S sends but we can be happy that it's here because it's a return to the a flexible mobile PC and offline-capable operating system that, with the help of ARM platforms can go right down into ultra mobile PC territory. Windows 10 was always to big, insecure and wild for UMPCs and modular PCs. Windows 10 S might just be the perfect solution.
I previously said that ARM can't fix the Windows 10 mobile problem. It's true, when you consider that the only platform announced is a very expensive one and that UWP / Continuum isn't building enough interest but Windows 10 S could re-open the doors on the low-cost market, take the focus away from UWP and significantly boost Store numbers which changes the economics for developers. Maybe this is enough to solve the chicken / egg problem and bring developers on board. If the apps are in the store, what consumer cares if they're UWP or Win32?
As I think about the future of screens, of headsets and foldable displays, I see Windows 10 S well-positioned for an explosion in small, connected entertainment devices. Maybe, just maybe, you'll see more about Windows 10 S here on UMPCPortal soon.