If you're looking for a new 11" Ultrabook, the Acer Aspire S7 is probably on your list, especially if you're interested in driving Windows 8 with a little bit of touch. We're expecting the Acer Aspire S7 to be in the premium pricing category (i.e. not at the $799 that the Samsung Series 5 Touch could start at) but it will be much thinner and lighter than that.  The Verge have taken it for a spin and are extremely impressed by the build and style. Unanswered questions remain though…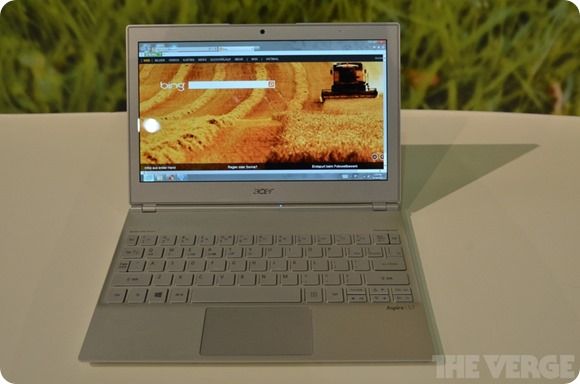 Pricing, battery size and availability are specifications we're working on adding to the database as soon as possible.
The video (which we couldn't get to embedd here below) is in the complete article at The Verge.
Via Tweaktown