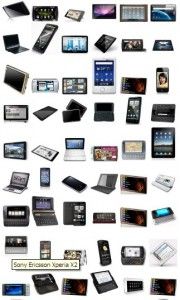 This might seem obvious but we think that many of our readers are looking for a similar product –  a consumer handheld internet device, which kinda makes sense because that's all we cover here at Carrypad!
We wanted to simplify the decision process and short-cut some of the fuss and hype that goes on around the tablet space so we've come up with a checklist for you. It's focused at the consumer tablet but much of this applies to slider and clamshell designs too.
Bookmark this article and when you see a product you like, take a quick look at this list to see if it fits the mould for an enjoyable, usable, flexible, quality handheld internet product.