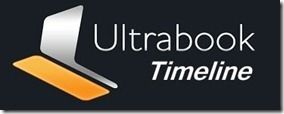 The Olympics is over, the school summer holidays in many countries are drawing to a close. The new season for Ultrabooks starts now.
IFA, the big and important consumer electronics trade show in Germany is only weeks away and Intel's Developer Forum follows up just days later. Back-to-school marketing, Christmas model launches, the next Generation of Ultrabooks with Windows 8 and Touch and even some information about 2013 Ultrabooks can be expected. Sales numbers will rise and Ultrabooks will face their first big test against consumer laptops. The big question is, will prices drop enough for consumers to get interested in this very difficult economic climate?
Our timeline predictions up until now have been reliable. We've reviewed that timeline to Dec 2012 and see no reason for changes. Details are below including an update on new Ultrabook models available.