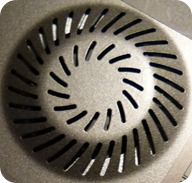 Here I am, typing on a Toshiba Z830 in a quiet environment. What can I hear? Nothing!
If you haven't read my review of the Toshiba Z830, you might want to go through it because the only major problem with the Z830 was the fan noise. Toshiba have now fixed the fan noise and turned the Z830 into the best gen-1 Ultrabook. At least in my opinion!
I'm testing the BIOS 1.6 fix (a simple automated download via the Toshiba Service Station application) on a Z830 that Intel has given me as a long-term test device and it's been on for about 20 minutes now while I type in eco mode. It's still silent.
Time for some web browsing….. I'm expecting to be able to spin the fan up after a few minutes of browsing in eco mode….