Written on the Acer W510.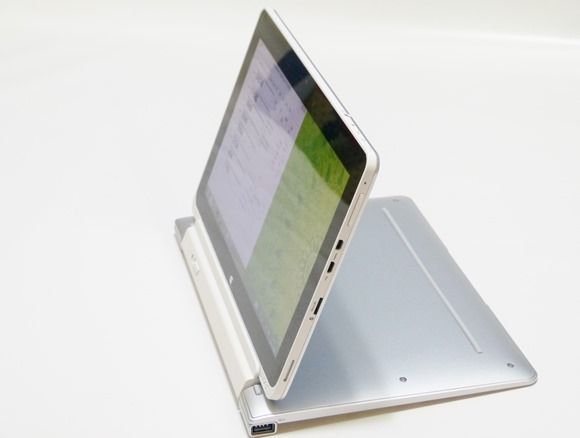 Intel CloverTrail is a truly ground-breaking PC platform and the Acer W510 appears, in my 48hrs with it, to offer great ways to enjoy the new features of the platform along with amazing value. At least it does in Europe where the tablet and docking station can be had for €499 inclusive tax. I have the €599 version here which includes 64GB of storage.
I've been extremely impressed so far. It's light enough to use in portrait mode using thumb input, it has battery life that will last you a full 24hrs in consumption scenarios or you can get creative and plug the dock in and work, like I am now, for a good 8hrs non-stop. This is not an ARM-based Windows RT device, this is  PC. 'Post-PC' needs to be re-thought because the dynamic range of this PC takes it into more scenarios than any computing product before.