So AMD aren't getting into the mobile or netbook game?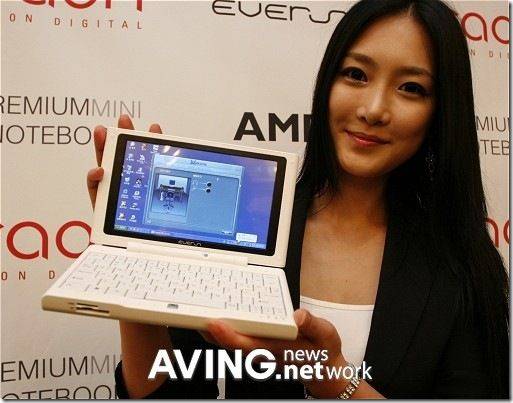 Raon Digital have finally confirmed what we spotted months ago. They are building an AMD-based (AMD Turion 64×2 Dual Core 1.2GHz, 1MB L2 Cache) ultra mobile PC running XP for Asian and North American markets. This is not a netbook as it's tiny! Smaller than an SC3. The AVING news is from a launch event that I knew was happening today. We're closely in touch with Raon Digital and have our fingers crossed for more details and an early preview of this little wonder.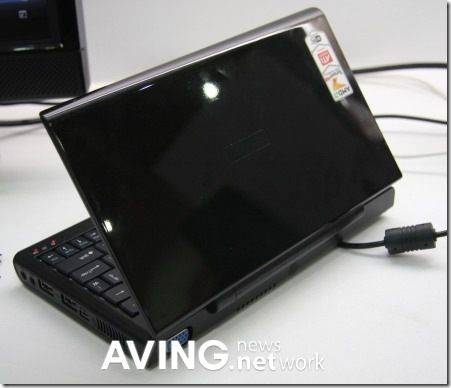 Specs going into the database as you read this… Specifications now in the database.
Update: Note the SIM slot indicating a 3G option!
Source: Aving
Via Pockatables.