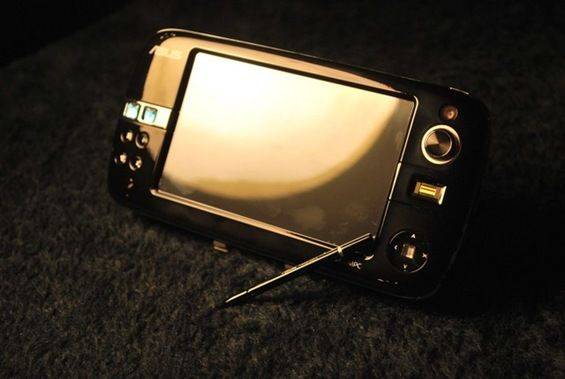 Dynamism very kindly lent us this Asus R50A for review.
Note: The unit is said to be pre-production. As you will read in the review below, the hardware seems final except the speakers aren't functioning. The software build is where the flaws seem to be. ultra mobile PC Portal reader Arthur, who owns an R50A, says that he doesn't have some of the software issues (such as multiple radio connection apps) that I experienced with my unit. He also sent over his Vista Index score which I have posted below (my unit's Vista Index didn't seem to be calculating correctly).
Overview
Have a look at the R50A [Portal page] slate ultra mobile PC from Asus. A pretty nice piece of hardware that unfortunately lends itself to some poor software integration. I've been testing the ultra mobile PC for a few weeks now and regret to say that I am not impressed with it as a consumer device. Lets have a run-down of the specs first, shall we?
5.6″ 1024×600 gloss touchscreen
1.33GHz Atom Z520 CPU
1GB of RAM
32GB SSD
Windows Vista Ultimate
3G HSDPA
Bluetooh/WLAN
GPS
If you are interested, have a look at my R50A unboxing. Here is a quick excerpt of my unboxing impressions:
The Asus R50A manages to be true to at least half of its "Rock Solid – Heart Touching inch slogan. The R50A feels solid in the hands and it is fairly well made. The 32GB SSD helps reaffirm that this unit is designed to be mobile in and in the user's hands. The joystick mouse doesn't move like that of an video game controller, instead it moves like the stick on a PSP, it moves left and right while staying on the same plane, as opposed to actually tilting from one side to another. Even after much practice with the thumb stick on my VAIO UX180, this thing will take some getting used to. This is the first slate ultra mobile PC that I have used, so it is a new experience for me; having to do my regular computing tasks without a keyboard. Going through Vista's handwriting recognition training makes the recognition pretty darn accurate. The screen isn't too smooth to write on unfortunately, and the stylus is small… too small for a ultra mobile PC that doesn't have a keyboard.

Right out of the box, Vista is causing some serious issues. Right now I'm running the unit with the lowest possible graphical settings from Vista, and performance is still pretty bad. Vista is really obviously going to be a major bane to this otherwise good piece of hardware.
Hardware Tour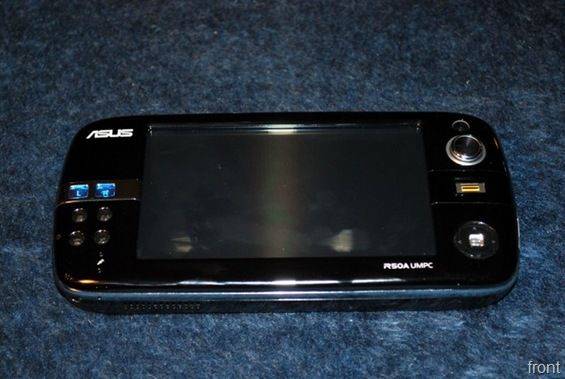 Front (left to right): Left and right mouse buttons, quick launch touchscreen menu button, Windows Media Center launch, user log off page button, sleep button, camera, mouse stick, biometric fingerprint scanner, arrow key d-pad + center enter button.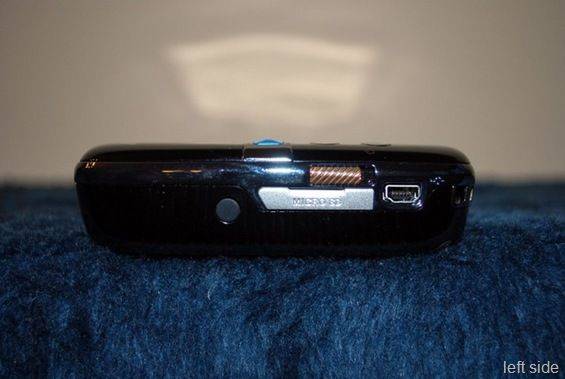 Left side: Micro SD slot, power slider, proprietary USB accessory connector, wrist-strap anchor.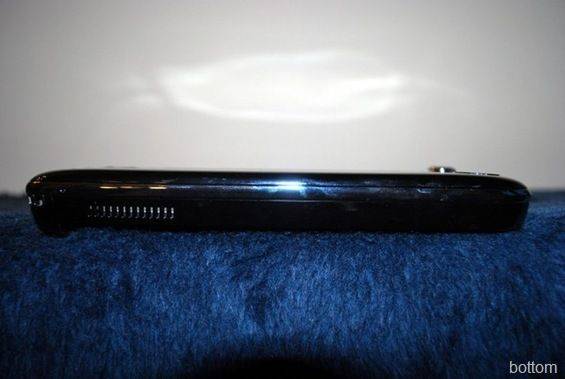 Bottom: Microphone hole, air vents (intake).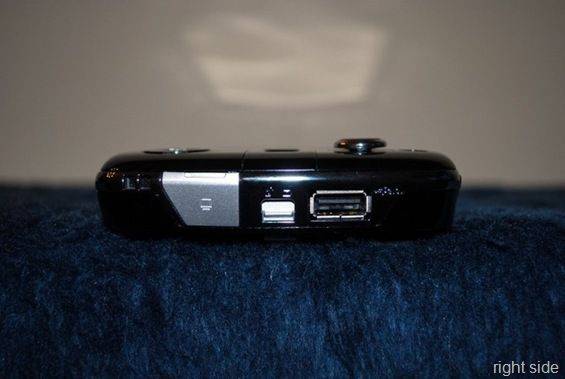 Right side: Wrist-strap anchor, proprietary VGA connector (behind door), battery ejection switch, USB 2.0.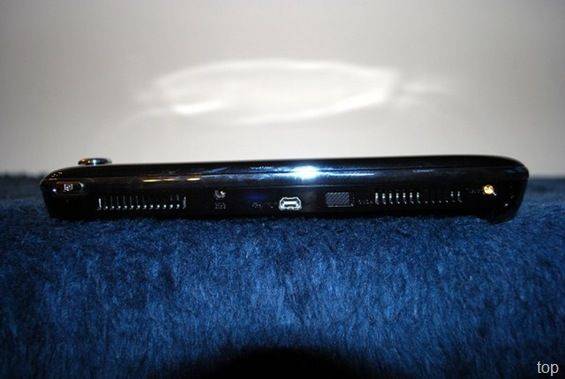 Top: Camera button, air vents (output), A/C adapter, mini-USB port, hold switch, air vents (intake), antenna connector, stylus silo.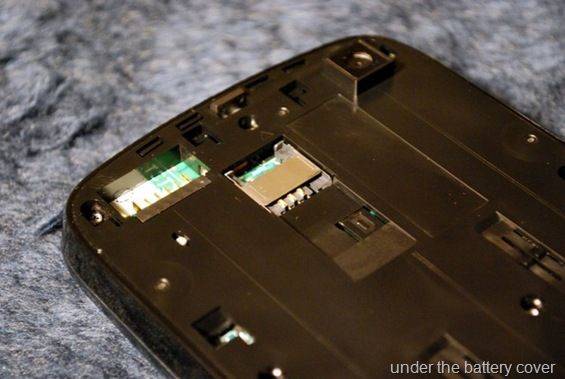 Under the battery: SIM card slot for 3G, camera.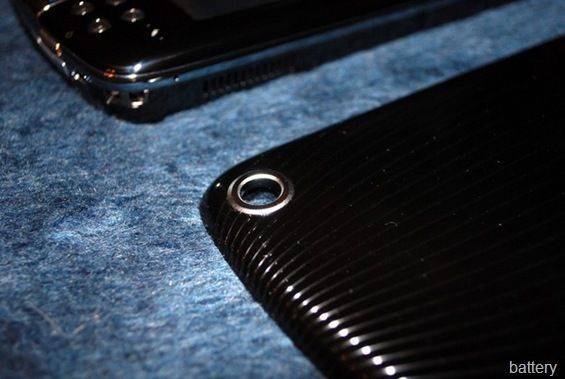 Battery: Camera lens hole.
A few size comparison pictures to the VAIO UX: