Spot the difference. On the top, the Eking S515 available in China and through Mobilx in Europe. On the bottom, the PsiXpda (that's Sye-Ex P-D-A) which has just been launched by PsiXPDA in England.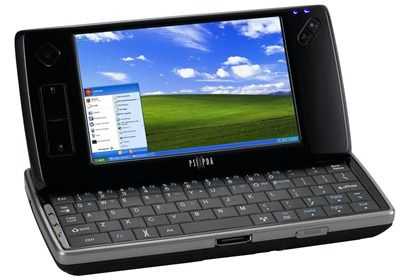 Yup, they're the same device which is excellent news. Why? It means activity, availability and competition which is great for everyone. Lord knows we need some movement in this market.
PsiXPDA has been set-up to bring mobile computing to high end users according to Ewan Spence, a partner in the company. We did some work with Ewan on MIDMoves last year where he tested out a number of mobile devices in his 'elements' tour. He's also involved with writing content for All About Symbian and a number of other websites.  One could say that he's a blogger that has brought a mobile device to the market where others have failed!
I spoke to Ewan earlier about the project and asked him about target markets, numbers, prices and the future and he was very clear to point out that this device isn't intended to be a huge mass market product. "10's of thousands inch is the target here which, across a market of over 1 billion people, shouldn't be too hard. It's not going to be the only PsiXPDA product either. There's room for more although Ewan wouldn't comment on anything particular. We guess that they'll be spending quite a lot of time going round CES and, hopefully, keeping track of UMPCPortal.
The PsiXPDA will be available from next week in Europe with the same specs as we've got for the Eking S515. The operating system will be Windows XP (sensible move in our opinion) and there will be an unlocked 3G modem pre-installed. Pricing is set at the 500 UK pounds mark which includes UK taxes. For a device with 3G included, that's not bad at all. US pricing is not yet set although if you drop the 15% tax off the UK price and convert to dollars, you probably won't be far off. PsiXPDA are also looking at Linux options.
On the question of categorization, Ewan held back from using the ultra mobile PC term preferring to call the device a 'Pocket computer.'
One other snippet of information we managed to get out of Ewan was that there's a docking station coming. We were wondering what that port was for on the bottom! They are expecting it soon and apparently it's a fairly simple affair with 2xUSB and a VGA output. That's all that's needed so if it's well priced it's a must-have.
Our unboxing of the EKing branded version of the device is here. Full specifications and information on the PsiXPDA website as is the contact point for orders.