The Crunchpad project has collapsed due to a critical business issue between the two partners controlling the project.
In a post this afternoon, just weeks after I picked up on the comments by Mike Arrington in the Gilmor Gang videocast, Mike Arrington explains how he and Fusion Garage, the partner company in the project have failed to reach an agreement on terms. There's no statement from the Fusion Garage yet.
It's a sad way to end a project that has been #1 on UMPCPortal for so long. The Crunchpad was the most viewed product for a long time. It was even the most anticipated product in a poll we ran. Maybe there's a chance that the project will re-ignite but judging by the tone of Mike's post, it sounds like he's given up. I wonder if this issue was just the straw that broke the camels back?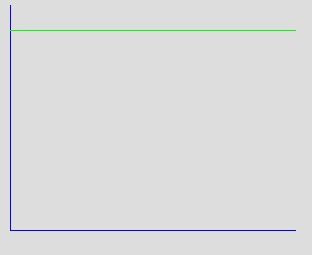 Crunchpad popularity graph. (Updated daily)
I hadn't expected the Crunchpad to be a huge success but I was keen to see if my predictions were correct. Was it a Menlow-based device? How much battery life were they getting on the 12 inch screen. What was the weight? At least we can see that it was a 28.1Wh battery: (That's about 4-hours worth of Wifi-connected usage with the best Menlow platforms and engineering.) Note the fan too. (Not a good sign for a consumer pad.)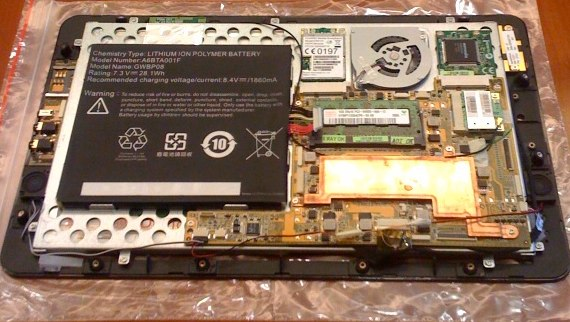 Ironically, it was a basic tablet computer that came along to move it from the top spot on the UMPCPortal charts so there are options out there now for those interested in these sort of device. The Archos 9 is coming at $550, the EviGroup Pad at about 450 Euros and a very interesting ARM/Android-powered 7 inch pad from WITS. The A81 at about $250. (We'll have some hands-on with that in the next few days.) There are other devices available too. I'm loving the web/media focused Archos 5 IT and the X70 is probably my ultra mobile PC of the year. Click on the images below for more information.
We'll double our efforts to get hold of the EviGroup pad and Archos 9 for you ASAP. Stay tuned. In the meantime, 10 seconds silence for the Crunchpad please………………………..