It's about time this appeared because it doesnt really make sense that Archos only produce a 5″ version of the Android tablet.
The news came out of the ArchosFans forum and I like the look of it. Just imagine if the first Origami device had had these dimensions and pricing in 2006. It would be a different story today.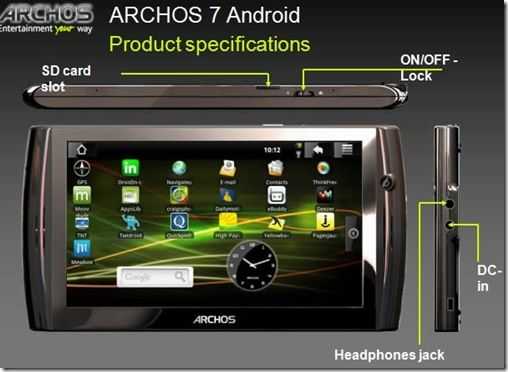 Archos 7 inch Android Tablet appears for iPad-killer Price. | Carrypad.