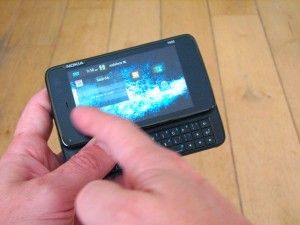 Just days after Intel launched their 'AppUp' store, Nokia have released the OVI store for the Maemo 5 platform.
N900 users got a firmware update on the 11th which prepared the device for the Ovi store that went live a day or two later. The store is labeled 'Beta' and already there's been an issue with payment services but this is an important step for Meamo 5. If the N900 is there to build a developer community then monetisation is a must-have. Without that, many developers will choose other routes.
Despite the firmware update though there's still no system-wide portrait mode. The N900 remains a two-handed device. The video demo below is from The Nokia Blog.