Another CES 'leak.' This time it's the UMID BZ 4.8 inch clamshell ultra mobile PC which is very similar to the Viliv N5 we've just reported on.
The BZ has also been known in the past as the M2 and also sells as the Onkyo BX and it improves on the M1 design by adding an optical mouse pointer and mouse buttons, standard Line-out and USB ports and a slight modification to the casing design.
The unit runs on the Intel Atom Z520 (1.2Ghz HT-enabled) and battery life tests by Lazion are showing 5hrs figures. According to the report the BZ will be available in mid-Jan 2010. Pricing of $499 has been mentioned in previous reports but this is unconfirmed.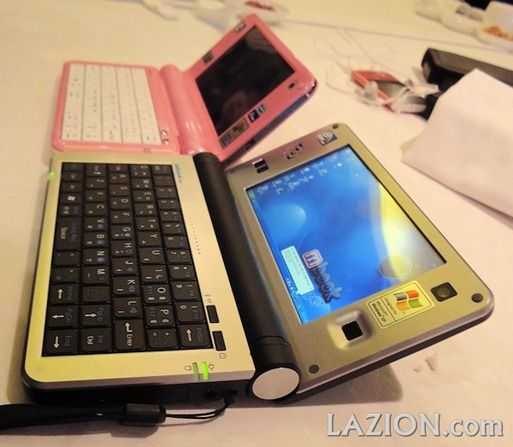 For more images and a translation, head to Lazion.
We're planning to get both the N5 and BZ in a side-by-side hands-on at CES in just a few days.