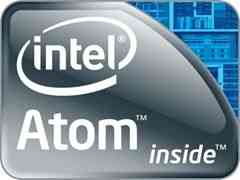 Intel says that there are 50 Baytrail design wins under development and believes that 10 Baytrail systems will be on the shelf by Black Friday, 29th November 2013, but that most of those will be Android tablets.
Third-Quarter results were announced by Intel yesterday and while we won't go into financial details, it's interesting to hear the relevant earnings call comments from the new CEO Brian Krzanich:
There are about 50 design wins on Baytrail. (We assume across all versions.)
"About half" of the 50 design wins are 2-in-1 devices. (later clarified to be 20-25 design wins.) We can assume that most of those will be Windows 8.1 devices.
Up to half of the design wins will be BayTrail Tablets on Android.
8-10 systems on shelf by Black Friday, most of those being Android tablets.
It stands to reason that if 50% of the devices will be running Android and about 40% are 2-in-1's which we assume will be running Windows 8.1 then that doesn't leave much space for pure Windows 8.1 tablets. In fact the one's we've seen so far, the Dell Venue Pro 8, Toshiba Encore, Acer Iconia W4, HP Omni 10,  Sharp Mebius Pad and Lenovo Miix 8 could be all we see for a while.
If our poll is any indication, most of the interest is in the 2-in-1's so it's exciting to imagine what could be coming in that area.  The Fujitsu Q584, ASUS T100, Dell Venue 11 Pro and HP Pavilion X2 cover four of the major brands but you can be sure that Acer is working on something along the lines of the P3, that Lenovo will update the Lynx at some point and that Microsoft's rumoured Surface Mini is likely to be built on Baytrail. There'll be a number of re-branded OED devices too. The major company that hasn't made any significant Windows tablet announcements in this space yet is Samsung. It's difficult to imagine that they would hold-back until 2014.
The ASUS Transformer T100 will be available from Friday (18th October – Windows 8.1 official launch day. Windows 8.1 upgrade downloads start tomorrow, the 17th.) and we're also expecting the two Dell Venue Pro products to be available during the first weeks of November.
As for Baytrail-M products , the information we have points to Q1 2014 for those as 64-bit drivers and firmware are finalised. Baytrail-M is unlikely to be used for 8-inch tablets but do expect 2-in-1s, larger buy paxil online tablets and even some laptops to appear using the platform.
Source: Intel