Intel's developer forum for China kicked of today in Shenzen. We weren't able to attend but we've been following it closely. Much of the news related to mobile and tablet PCs is to be found in the forum session PDFs and we've already seen how Intel are launching a back-to-school initiative based around new Celeron and Pentium Baytrail-M CPUs and have published details of USB3.1.
Most of the 35 minutes keynote is focused around the ecosystem in China but it includes info on the 40 million tablet target, news about Realsense (Lenovo S440 with integrated Realsense demonstrated,) Edison (now on Atom) and SoFIA, the integrated 3G/Atom platform for Android (and possibly Windows) tablets and phones.
"Our strategy is simple. If it computes, It does it best with Intel" says Brian Krzanich.
The video is embedded below and follows a breakdown of the announcements relevant to mobile computing. Stay tuned for more because the day 2 keynote will focus on PC and software.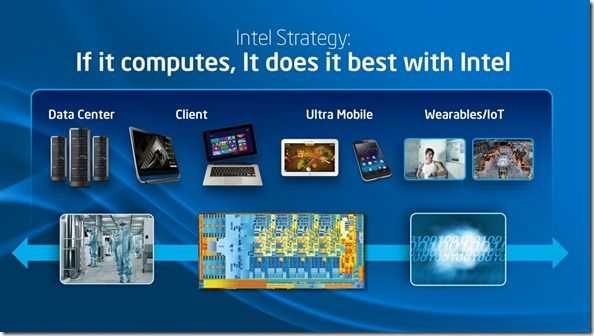 You'll hear about desktop but later in the video [09:15] Brian starts to talk about the PC; Innovative form factors and innovation in the interaction between the PC and the operator.
"We set a goal. 40 million tablets. A 4X growth." for 2015 the target is even bigger.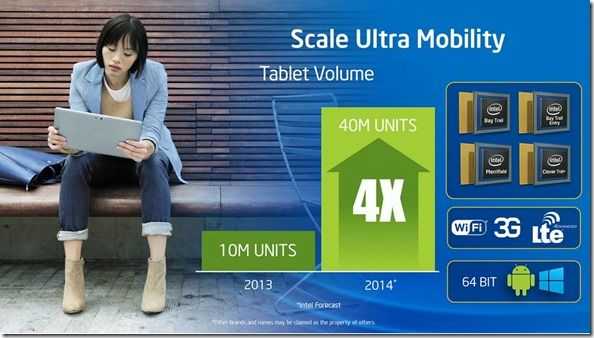 "…a natural place for us to go.' Internet of Things. Brian talks about the new groups within Intel for wearable's and IoT and an intention to grow 20% year-on-year on the machine side of IoT. He also talks about the changes that were made to Edison. Originally Edison was to be based on Quark and would be SD-card sized. That plan has changed. Edison is now Atom based which gives it a GPU and more power but it's a little bigger. Based on user feedback that change means dual-core Atom, 30 I/O ports, "A full computer." They're on schedule to have development systems in the middle of the year with production systems in the second half of the year.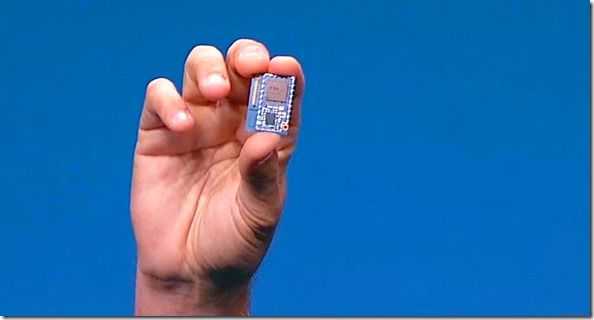 Edison: Now with dual-core Atom.
[15:00] Accelerating Growth Opportunities. At [16.05] Brian demonstrates RealSense.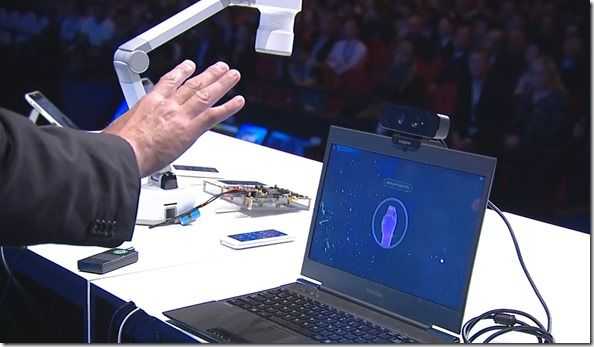 Brian then shows us the Realsense board that will be integrated into products. A Lenovo Thinkpad S440 Ultrabook is shown with Realsense integrated into the frame. [17:31] Brian says that this system will be in the market in the holiday season.
[18:48] Brian talks about the Atom smartphone and tablet with integrated 3G SoFIA 3G.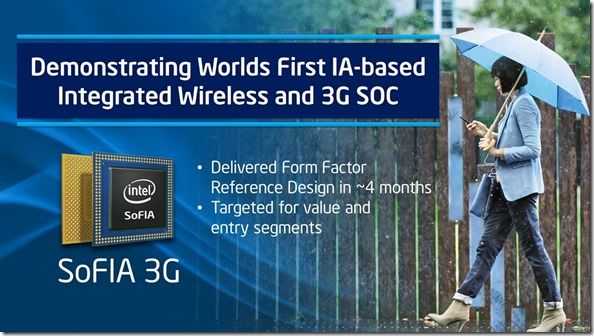 A development board is shown…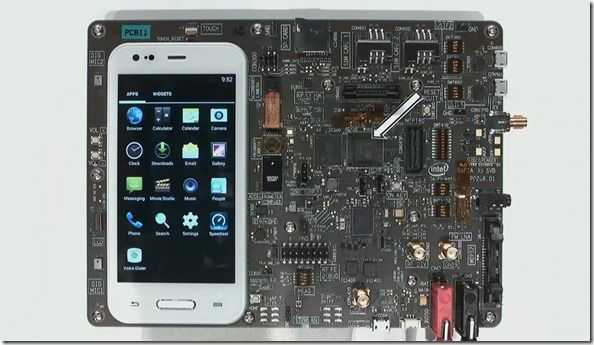 …along with a working SoFIA phone running Android. This product should be in the market by the end of this year and then LTE will be added to the product family.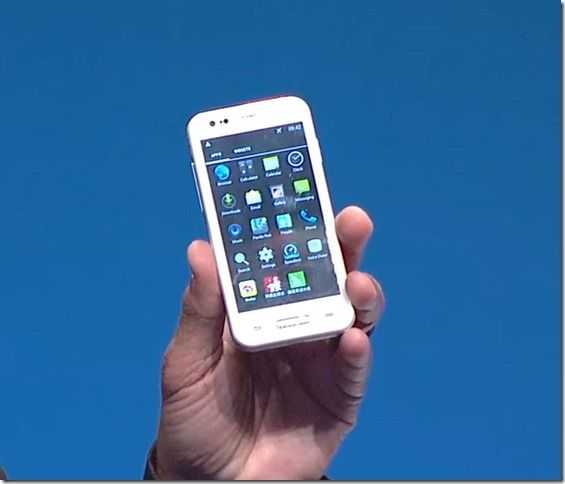 [21:11] Intel's first CAT 6, Multimode LTE and TD-LTE solution…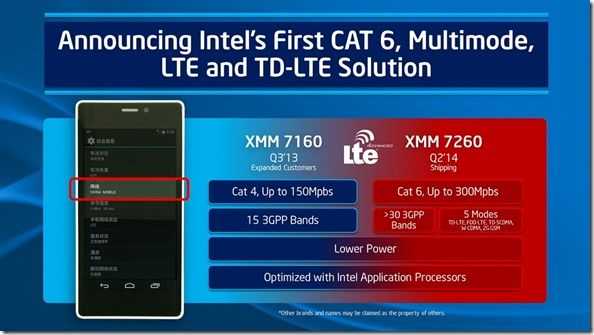 Clearly these are only for smartphones and perhaps some low-cost Android 3G/LTE tablets.
The latter part of the video focuses on Internet of Things, Intel's gateway solutions products, a couple of IoT and Realsense demos and the announcement of a Smart Device Innovation Centre in Shenzen along with the Intel Capital Smart Device Innovation Fund.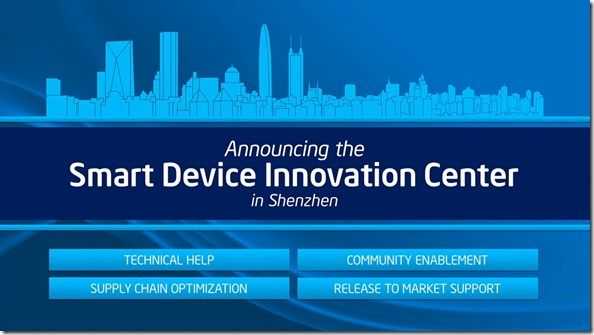 "Intel and China can accelerate growth together."
Source: Intel.