Three hours after this article is posted ASUS will hold a press conference at Computex Taiwan. You'll see a number of products launched and one of them is probably going to be this new ASUS Transformer Book T200TA – an 11.6-inch tablet weighing 750 grams running quad-core Baytrail that's been leaked.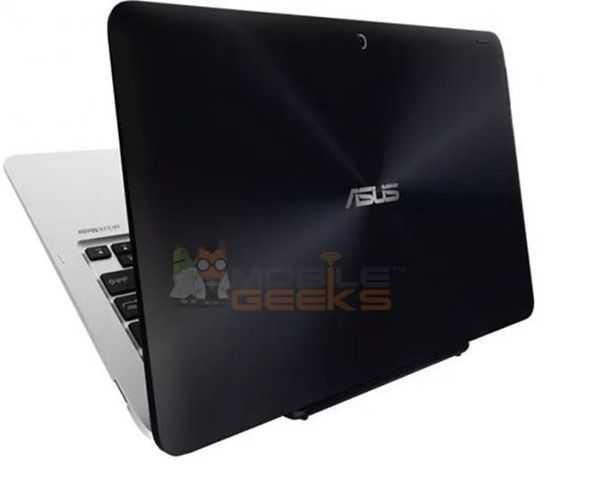 Mobilegeeks have published the news that came via research at online retailers. As usual one of them had jumped the gun to get the lead on SEO which is a shame because the ASUS press event was shaping up to be pretty exciting 'blend.'
The 11.6-inch ASUS Transfomer Book T200A tablet runs on an Intel Z3775 (Baytrail-T 1.46-2.39Ghz.) 2GB of RAM won't impress those looking for a productivity-focused 11.6-inch 2-in-1 and the 1366×768 display resolution will look poor even to many consumers.
There's a hard disk in the keyboard base (optional, probably connected via USB3.0) and a total weight of about 1.65 KG so this isn't a lightweight 11.6-inch 2-in-1. Charging is via a separate DC-in port and there's an HDMI and USB 3.0 port. 32 or 64GB SSD (eMMC) options that indicate that this is going to be a consumer focused 2-in-1.
The price is the deciding factor here. A German site talks of a 399 Euro (inc. taxes) price so if that's true and if there's a comfortable keyboard, good battery life and a year of Office 365 we could be looking at another big Widows 8.1 2-in-1 seller.
Further specifications revealed include a 38Wh battery, microSD and microUSB 2.0 port.
We'll get full details at 6am GMT. (0800 Berlin. 1400hrs Taiwan)
Update: Hands-on and more specifications and information here.