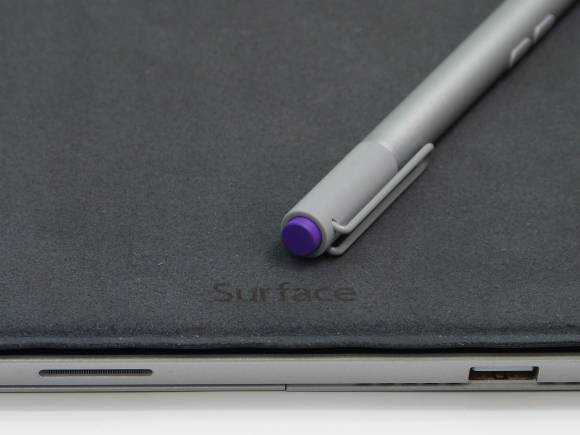 It seems that the world and her husband have written their thoughts on what could happen at the Microsoft Windows 10 event on October 6th. My thoughts on Surface Pro 4, anchored in engineering rather than floating with rumors, are here. The poll results so far say that 50% of readers, given the option of having both a 12-inch and 14-inch Surface Pro 3, want a silent 12-inch model based on Core M and a high-powered 14-inch model based on 6th-gen Core U-series processors. If that were to be the case on Oct 6th it means that a 12-inch Surface Pro 4 won't out-perform Surface Pro 3 in high-power scenarios. But there's enough 'showtime' potential in the new Core M to keep anyone happy. Maybe it's time to take 'Pro' to a higher level?
Before we talk about marketing, lets talk about facts. It doesn't matter what processor you put into a tablet, it's the thermal design that defines the performance.
Take a look at how important cooling is for a Core processor with Turbo Boost remembering that Turbo Boost only works when the thermal conditions allow it. The video below shows a Surface Pro 3 under extreme load. There's a fan on board and it's still down-clocking despite having a high-end CPU. Thermals define the performance. The Surface Pro 3 can't deliver on top-end, long-term performance because of heat issues. This is a video rendering test but a gaming test would also have the same results.
I would expect about 25W of power to be used across the system in this scenario. Clearly the fan isn't enough to keep the system cool enough for Turbo Boost to function. My estimate is that the Surface Pro 3 is able to dissipate just 15W which explains the down-clocking, despite having a fan.
A 12-inch Surface Pro 4 without a fan is going to be able to dissipate about 10W and that figure is based on some designs and technical information I've seen and discussed with Intel. (Example: here.) It means that a fanless 12-inch Surface Pro 4 isn't going to improve on the Surface Pro 3 for these high-load creative and productive scenarios.
Take fan out of Surface Pro 3, lose 1/3rd thermal headroom (perf under load.) Add 6th-gen = Surface Pro 4 with Pro 3 perf. Is this progress?

— Chippy (@chippy) September 16, 2015
It doesn't really matter whether you put a Core M or Core i5 Skylake CPU in the 12-inch Surface Pro 4 because without a fan you'll still need to down-clock the system so that it stays within a 10W thermal budget and that mean less performance than a 15 W thermal budget. Even if the 6th-gen Core is 40% more powerful than the 4th-gen core on a Surface Pro 3 you'll still only reach about the same CPU processing performance under load.
However, there's a long list of marketable features that we're ignoring on a Core m based 12-inch Surface Pro 3 and the advantages of a 14-inch Surface Pro might be tempting enough for all power-users. I'm 100% sure that the Microsoft marketing teams are working on presentation wording for some of these as we speak. Here's just 12 points to consider if you're marketing the Surface Pro 4.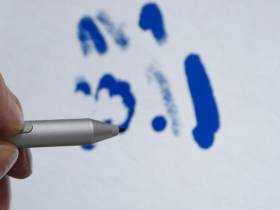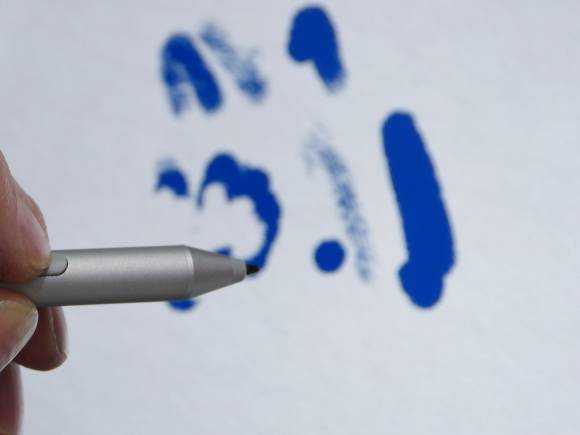 A Surface Pro 4 with 6th Gen core, a Core m5-6Y5 for example, will out-perform a Surface Pro 3 in short benchmarks. (Most benchmarks.)
Web performance, a very short-term load, will be much better with the latest Core M.
The GPU in the latest Core M is significantly more powerful than in 4th-Gen Core. (Gaming, video, rendering, 3D perf will improve.)
Image and audio processors in the latest Core M will help battery life and performance in media scenarios.
The latest Core M is much smaller than a 4th-Gen Core and without a fan there's a lot of space for bigger battery and lighter design.
The latest Core M is more efficient than 4th-gen Core and for mainstream tasks, battery life will be better.
A 14-inch product won't have the 10W fanless thermal limit. 15W without fan is possible. 20W with fan. A 14-inch Surface Pro 4 with fan could be have 100% more performance than the original Surface Pro 3 in some scenarios.
Customers generally don't render videos all-day and those that do might be happy to move to a 14-inch Surface Pro 4 if it has 150-200% performance over 12-inch Surface Pro 3.
A 14-inch Surface Pro 4 will showcase new potential in portable PC gaming devices, productivity devices and will be a bridge to bigger all-in-one PCs.
All Surface Pro 4 models will have to support Windows Hello, and that's a marketable feature.
There are a lot of other improvements that can be put into all Surface Pro 4 models. Wireless charging, WiGig, RealSense, 4K screen and an improved accessory range. All marketable.
The 12-inch iPad Pro won't be as powerful as a Surface Pro 4 with a Core M processor.
Like many of my articles this is a research exercise and I come out of it thinking that yes, a 12-inch Surface Pro 4 should have a Core M processor and that there should be a 14-inch model offering a lot more performance for leading-edge users. I may be wrong but it seems the right conclusion when weighing-up engineering against marketing.
Thanks for reading. This has been a Chippy brain-dump and i'll be happy to carry on the discussion with your comments below.