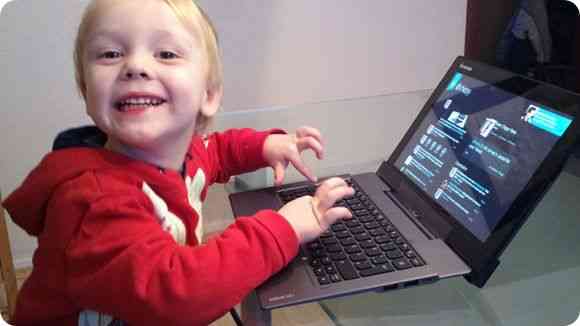 My son would like to introduce you to the Lenovo Ideatab Lynx keyboard Dock which completes the Ideatab Lynx order I placed last week. I've already put an early review out for the tablet but the review won't be complete until I've spent some time with the keyboard.
The unit cost 150 Euro and includes keyboard, mouse, 2xUSB 2.0 and a micro-USB charging port.
This article has been updated after an extended testing session. See [update] sections below.