Remember the revolutionary HP note-taking device teased back in June? It's just been launched in the USA and it's called the HP Envy 8 Note. It's an 8-inch Windows 10 tablet with digitizer layer, unique HP note-taking software and a big keyboard that acts as a cover.
A 1920 x 1200 screen, Atom X5 CPU and stylish design set it apart from other 8-inch tablets although if you choose the keyboard you'll end up carrying something completely unique in the market today. Acer tried it with the W3 a few years back but this looks better executed.
While the package price of $429 (available November 9th in the USA) seems attractive you need to note that at that price its only coming with the Atom X5 8300 and 2GB of RAM. You'll be able to buy the tablet and pen for $329 though. There's a Verizon LTE option which, according to the press release, seems to be included in the setup but will need a contract to use. That's obviously going to be different if the HP Envy 8 Note reaches other countries. As an upgrade from the HP Stream 8 with Datapass this could be a good option, especially if we see other configurations.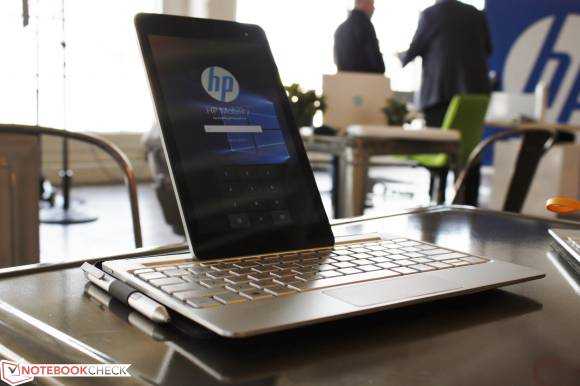 The keyboard is netbook style but has 1.5 mm key travel, soft rear, pen holder and tablet holder. It's a Bluetooth keyboard so don't expect an expansion or extra battery to be included. Unfortunately we don't have a weight for the keyboard yet but a total tablet+keyboard weight of well under 1 KG / 2.2 pounds isn't unreasonable.
There's a MicroSD card slot, micro SIM slot and audio headset port. The HDMI port that some are looking for, is missing and the Micro USB charge port only supports USB 2.0.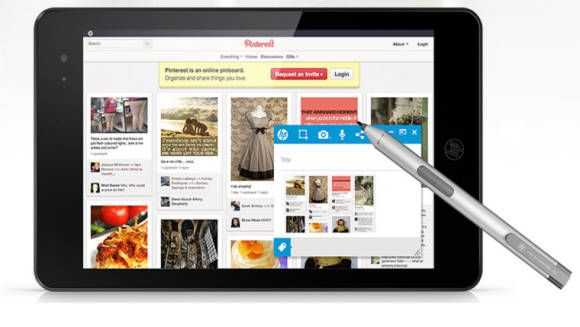 Source: HP and Notebookcheck