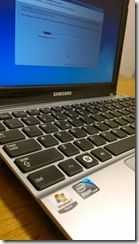 Thanks to Notebook Italia and Netbook News who gave me a chance to get some private hands-on with the new Samsung NC210 at CeBIT last week. It's very much the Samsung N350 with the badly needed 6-cell battery. Unfortunately, the silver finishing on the back of the screen is one of the cheapest I've ever seen from Samsung.
It's difficult to position the NC210 in the Samsung range. On one hand the engineering on platform in terms of efficiency is just stunning. on the other hand, the quality of the plastics appears to be lower than the normal high standards but with USB 3.0, Bluetooth 3.0+HS and the clearest, loudest, wide-ranging speakers I've heard on a netbook for a very long time you have to consider this one carefully. The NF310 is bigger, slightly heavier, without the high-speed Bluetooth extension, a touch more expensive but you do get the hi-res screen.
The Intel Atom N550 CPU brings you the current high-performer in the Atom range (N570 at 1.66Ghz is due soon tho) and allows 720p local playback without problems. Windows 7 Home Starter works smoothly, the mousepad is great and the keyboard excellent. Samsung's Fast-Start is included and trust me, if it's the same implementation that I tested on the Samsung N350, it's worth having. At 1.22KG you'll struggle to find a 6-cell (6600 mAh no-less) netbook that's lighter.
Full specifications, videos, links in our database.
In idle tests I had no problem getting an indicated 11 hours out of the device and minimum drain goes right down to below 3.6W which is a great achievement. Average battery life should be in the 7hr range. CrystalMark scores indicate best-in-class all-round so if  you drop an SSD and 2GB into this, you've got something special. The matt screen is nice too but it would really have been the icing on the cake to see  high resolution version. 1024×600 is fine for most applications though.
Check out all the pics in the NC210 Gallery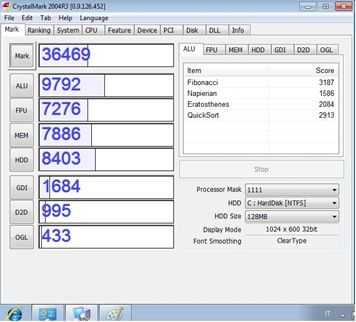 But that plastic silver. It has to go Samsung…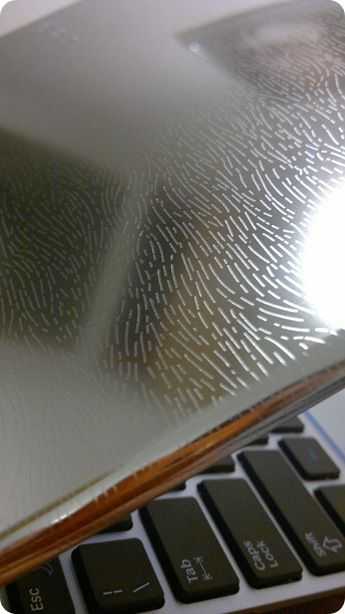 Availability is confirmed for UK and Germany where it's showing as available NOW for £300 or €350

Video by JKKMobile